Afghanistan participates in International Trade Fair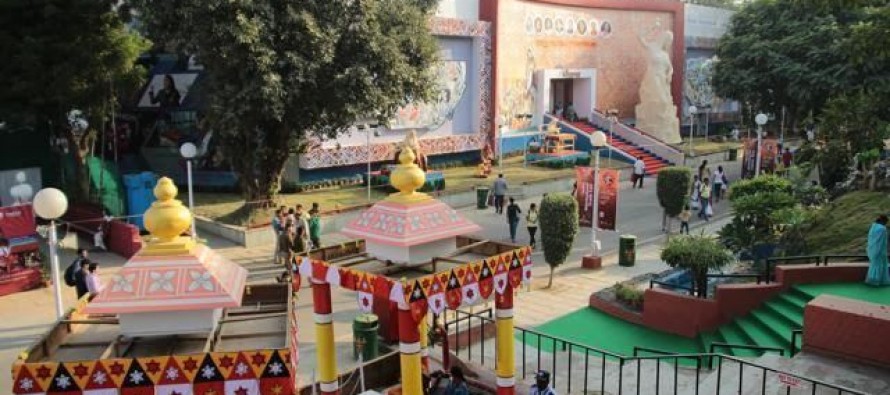 Thirty-three of Afghanistan's leading wholesale traders of fresh and dried fruits, carpets, marble and jewelry are expected to strike major deals at the India International Trade Fair (IITF), underway November 14-27 at Pragati Maidan, New Delhi. It is India's largest annual consumer goods fair and typically attracts thousands of traders and buyers and over a million visitors. The Indian Trade Promotion Organization organizes the annual event. The first five days of the fair are exclusively devoted to business deals, and the last week is open to the public.
Afghanistan Deputy Minister of Commerce and Industries Mohammad Qurban Haqjo said the fair is one of the biggest trade shows in Asia and therefore, very important for the Afghan business community.
"Afghanistan's participation is more than just about doing business. It sends a message to the global business community that Afghanistan is a reliable partner and its traders are ready to meet foreign demand for high quality products," he explained.
India's Ambassador to Afghanistan Manpreet Vohra said Afghanistan's participation "accentuates the positive trajectory in Indian-Afghanistan relations."
"India's market will continue to be open to Afghan products, and we look forward to increase Afghan exports to feed our country's growing consumer demand. IITF will also provide a platform to the Afghan companies to showcase their products to a large number of international buyers," he said.
The Afghan traders represent key business sectors and the main regions of Afghanistan; they are supported by the USAID Afghanistan Trade and Revenue Project, two USAID regional development programs, and the USAID Commercial Horticulture and Agriculture Program.
"What is perhaps most significant about this year's IITF for Afghanistan is that the traders transported their products not only by land, but also via air cargo from the Afghan capital's Hamid Karzai International Airport," USAID Mission Director Herbert Smith said. "This is a positive development for the landlocked country and demonstrates the government's commitment to facilitating business in new ways."
---
---
Related Articles
District chief Mohammad Qasim Desiwal has launched spring tree plantation drive in Ghazni's Andar district. More than 5000 seedlings would
Afghan iron producers have complained about excessive tariffs imposed by Iran and Pakistan on iron exported from Afghanistan. According to
The agenda for the 9th session of the Pak-Afghan Joint Economic Commission focuses on expanding trade between the two nations.