Afghanistan prints 200bn Afghani banknotes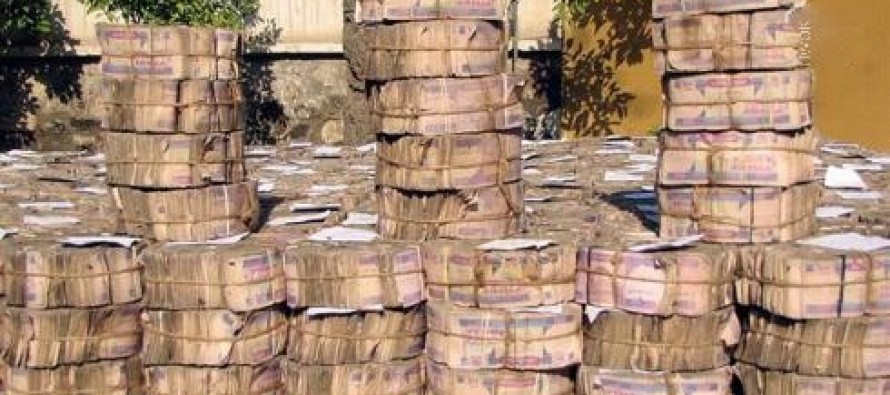 The Central Bank announced Sunday that 200bn Afghani banknotes are newly printed in accordance to the market demand.
First Deputy of the Central Bank Khan Afzal Hadawal said the banknotes are printed in the United Kingdom by the Delarue firm.
"Considering the wearing out of the current banknotes, stability of the Afghani currency and the government's expenses, we have printed new banknotes and will soon be pumped into the market," said Mr. Hadawal.
The Central Bank has not yet determined the amount of the current banknotes that would be replaced by the new banknotes, said Mr. Hadawal.
According to Mr. Hadawal, 162bn AFN are currently circulating in the market.
The first banknotes in Afghanistan were printed in 1298 during the Amanullah Khan reign. In 1318, new banknotes were printed upon the establishment of the Central Bank.
---
---
Related Articles
During the historic visit to Washington of President of the Islamic Republic of Afghanistan Ashraf Ghani and Chief Executive Abdullah
Pakistani army chief Gen. Raheel Sharif inaugurated a key road linking Afghanistan and Pakistan in the South Waziristan tribal region
Work on the construction of a three-story building for medicine department of Al-Beroni University in Kapisa province has been completed.