Afghanistan Produces Over 260,000 Tons of Chicken Meat Annually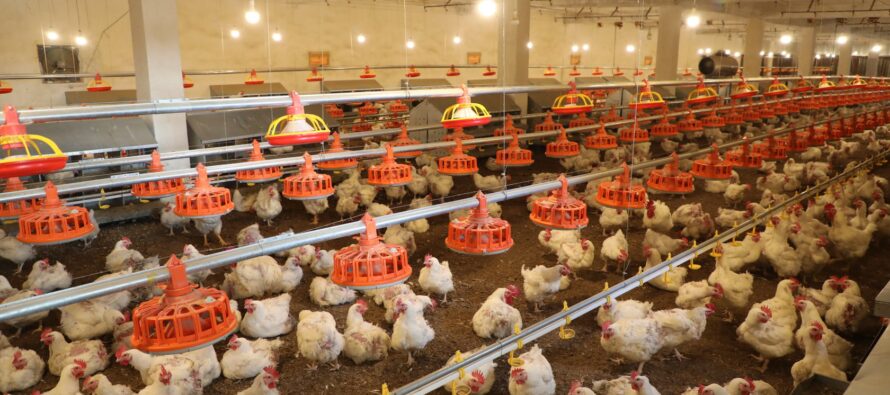 Afghanistan is close to reaching self-sufficiency in chicken meat production, with an annual chicken cialis vs viagra online meat production of over 260,000 tons.
According to figures from the Ministry of Agriculture, Irrigation and Livestock, 9,247 small and big chicken farms are currently operating throughout the country.
Of these farms, 3,520 are laying hens generic propecia for sale farm; 5,723 are meat chicken farms and the remaining 4 are breeding chicken farms.
Having 2,073 farms, Kabul has the largest number of laying hens farms followed viagra canda by Paktiya, Logar and Herat.
Most of the meat chicken farms are situation in Kandahar, Nangarhar, Faryab, Balkh, Farah, Herat and Laghman.
The only four breeding chicken farms are situated in Kandahar and Balkh.
The amount of chicken meat production during the last solar year reached 261,048 tons, and most of them were produced in Kabul, Herat, Nangarhar, Takhar, Kandahar, Balkh and Helmand.
Kabul is a major producer of chicken meat with a production of 47,110 tons.
---
---
Related Articles
The Afghan Ministry of Economy says that 54,000 women in the country have made small investments in various sectors till
The Ministry of Higher Education (MoHE) inaugurated a solar energy system to power their Information Communication Technology (ICT) system. This
Afghan authorities are urged to clamp down unlicensed international insurance groups that are taken up much of the fiscal revenue.