Afghanistan pulls out of the trilateral transit pact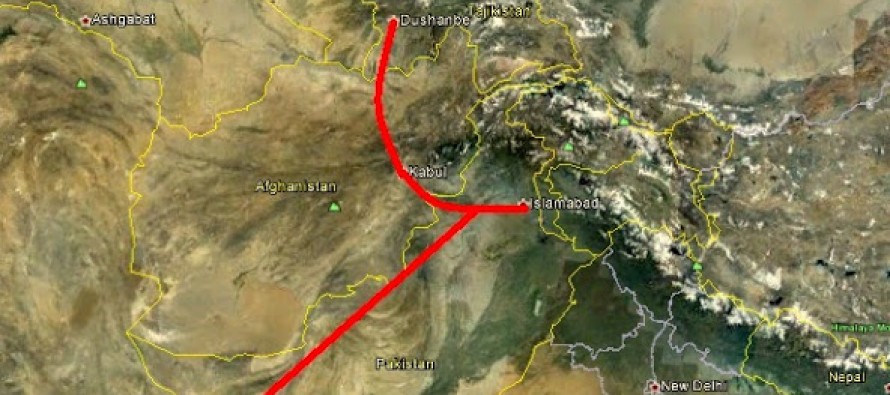 Ministry of Commerce and Industries said Afghanistan would not sign the trilateral transit pact among Afghanistan, Pakistan and Tajikistan until Pakistan did not comply with the former transit agreements with Afghanistan.
The trilateral transit agreement among Afghanistan, Pakistan and Tajikistan forms part of the Afghanistan-Pakistan-Transit  Trade Agreement (APTTA).
APTTA was signed between Pakistan and Afghanistan in 2010, based on which Afghan traders can export their goods to other countries through Pakistan.
Officials of the Ministry of Commerce said Pakistan has repeatedly ignored the agreement and has created many obstacles to Afghan traders.
"We want Pakistan to implement the APTTA. We cannot allow a third country to enter the pact until Pakistan agrees to abide by the prior agreement," said Ministry's spokesperson Waheedullah Ghazikhail.
Afghanistan postponed the trilateral transit agreement, which was due to be signed on Monday.
Pakistani officials claimed Afghanistan's decision to pull out of this agreement was signaled by India.
Mr. Ghazikhail rejected the accusation and said Afghanistan is an independent country that makes its own decisions.
Pakistan through the new agreement strives to expand its exports to central Asian countries through Afghanistan and Tajikistan.
Chief of the Afghanistan Chamber of Commerce and Industries (ACCI) Mohammad Qurban Haqjo said the signing of the agreement would benefit Pakistan more, but in return Pakistan would be obliged to not cause any further border issues to Afghan traders.
"We are aware that the transit agreement would benefit Pakistan more. The more Pakistan ties trade links with central Asian nations through our soil, the more it becomes submissive to Afghanistan. They will have to fulfill the demands of our traders and follow the terms and conditions of the agreement," said Mr. Haqjo.
Afghan traders are skeptical that Pakistan would ever fulfill its promises of resolving border issues.
---
---
Related Articles
In a press conference on Tuesday, Afghan Director of Commerce Mohammad Hashim Barna alleged that Uzbekistan's "improper attitude" towards Afghanistan
As many as 17 development projects are going to be implemented in Takhar province at an estimated cost of USD
The Asian Development Bank country director for Afghanistan, Joji tokeshi, agreed to grant USD 200mn to Da Afghanistan Breshna Sherkat