Afghanistan pushes for inclusion of India in PATTTA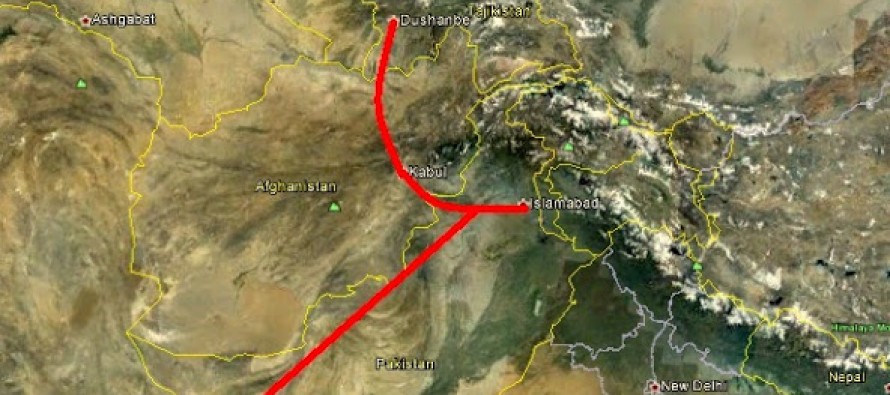 The Afghan government demanded Pakistan's Commerce Minister Khurram Dastgir during his recent visit to Kabul the inclusion of India in the Pakistan-Afghanistan-Tajikistan Transit Trade Agreement (APTTA).
Khan Jan Alokozay, Deputy Chief of the Afghanistan Chamber of Commerce and Industries (ACCI), said involvement of India in the trilateral trade was not acceptable to Pakistan.
Afghanistan and Pakistan discussed the draft agreement for the trilateral transit trade in depth during Dastgir's visit.
Pakistan submitted the draft agreement to Afghan and Tajik governments in January this year to seek their proposals.
A number of officials and economic pundits have raised concerns that Afghanistan's role in the agreement is merely symbolic.
Some officials have pushed for India to take part in this agreement in order to counterweight Pakistan's influence. However, Pakistani's government has shown immense opposition to this suggestion.
This is in light of the ongoing trade disputes on the borders between Pakistan and Afghanistan. Afghanistan will not be able to profit from the trade agreement if the transit issues between the two neighboring nations persist.
To learn about views of India about this agreement and regional integration and transit trade issues please click here.
---
---
Related Articles
Building work officially began on a new studio for Samangan's local radio and television station RTA on Wednesday. The construction
In November 2017, the Afghanistan Research and Evaluation Unit (AREU) launched a three-pronged research initiative with financial support of the
The Ministry of Agriculture, Irrigation, and Livestock (MAIL) announced that dates production in Faraph province have increased by over 50%.