Afghanistan to receive $1bn in fresh aid from India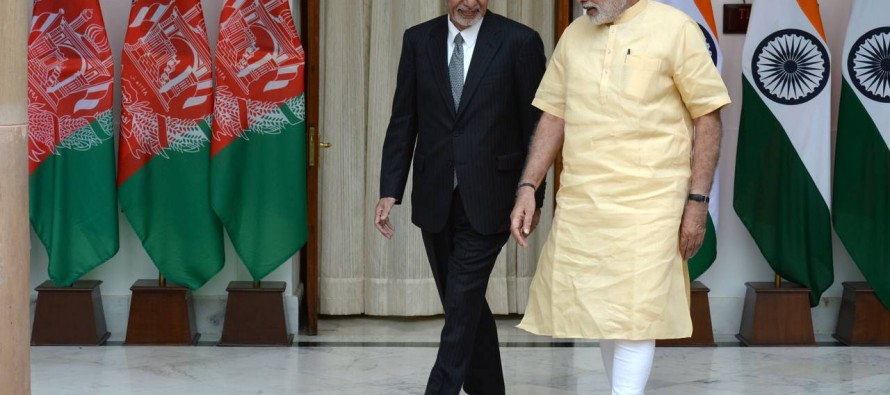 India pledges to offer USD 1 billion in fresh economic aid to Afghanistan in a bid to further strengthen ties between the two nations.
The announcement came during Afghan President Mohammad Ashraf Ghani's visit to New Delhi where he held talks with Indian Prime Minister Narendra Modi.
The new aid money will be used for capacity and capacity-building in education, health, agriculture, skill development, empowerment of women, energy, infrastructure and strengthening of democratic institutions.
The two parties also signed three agreements, including a treaty on extraditing criminals, economic offenders and terrorists.
"The two leaders discussed the regional situation and expressed grave concern at continued use of terrorism and violence in the region for achieving political objectives," according to a statement released post the leaders' meeting.
This was the eighth meeting between Ghani and Modi, who have been frequently in touch lately to tighten ties.
Ghani's closeness with India grew after he was left hopeless by Pakistan. Ghani has accused Pakistan of providing safe havens to terrorists and orchestrating attacks in Afghanistan. Pakistan denies the accusation, saying it is also victim to terror attacks.
---
---
Related Articles
Afghans living in the southeastern province of Paktia say economic activity is in limbo because of the delay in deciding
Niaz Mohammad Sarhadi, the district's administrative head, complained about the fraud committed in funds allocated for the reconstruction projects in
Afghan woman entrepreneur Zarghona Walizada won the SAARC Women Entrepreneur Award at the first SAAR Women Entrepreneur Awards hosted in