Afghanistan to receive $878mn for development projects from ADB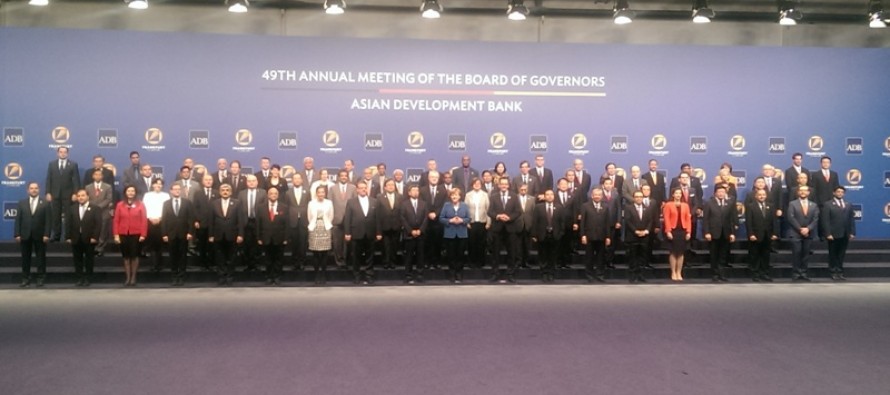 The Asian Development Bank (ADB) has pledged to provide USD 878mn for development projects in Afghanistan.
The announcement was made at the third and concluding meeting of the 11th replenishment of the Asian Development Fund (ADF) , the ADB grant window, on May 1st.
Afghan Finance Minister Eklil Hakimi represented Afghanistan in the 49th Asian Development Bank Annual meeting in Germany on May 2nd. In the sideline of the ADB meeting, he discussed the implementation and funding of Afghanistan's development projects with ADB officials.
Of the total grant, USD 858mn is allocated for project financing and USD 20mn for disaster reduction activities in the country.
"This grant will enable us to implement key infrastructure projects in energy, transport and water sectors and bring us close to our aspiration of becoming a self-reliant country," said Afghan Finance Minister Eklil Hakimi.
ADB Country Director for Afghanistan, Thomas Panella said, "ADF contributions remained strong and ADB should be able to retain its commitment to Afghanistan as its lead infrastructure development partner."
ADB's Annual Meeting, running from 2-5 May, will draw over 3,000 finance and development ministers, central bank governors, and other government officials, business leaders, investors, journalists, and representatives from civil society. The theme is "Cooperating for Sustainability" and the focus will be on closer Asian and European linkages to support sustainable development.
---
---
Related Articles
Mayors from Afghanistan's 33 provincial capital municipalities will attend the Second Annual National Mayors' Conference in Kabul on August 28
Afghan livestock merchants in eastern Nangarhar province have accused border officials for demanding backhander from traders, as a result of
Afghan investors have decided to shift around 80 factories from Pakistan to southern Kandahar province. The move would mark an