Afghanistan Receives $2.48bn in Fresh Aid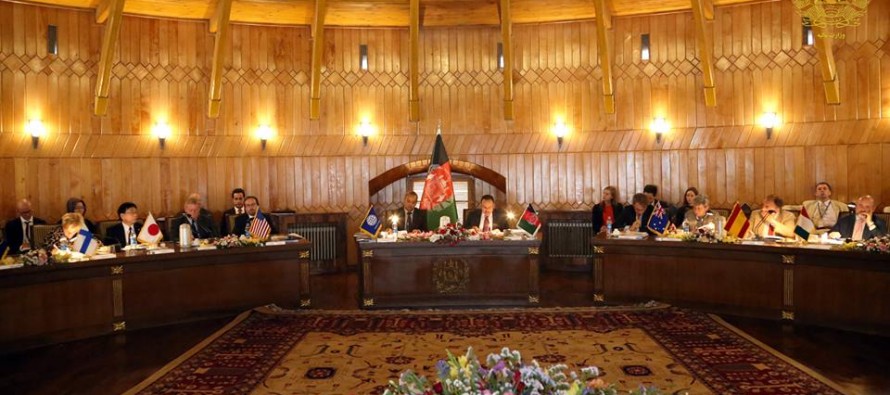 The international community has pledged to contribute $2.485 through the Afghanistan Reconstruction Trust Fund (ARTF), the largest source of on-budget financing for Afghanistan's development, over the next three years. 
The aid will support the government's poverty reduction, service delivery and inclusive growth efforts, according to the results of a meeting held on June 25, the World Bank said.
The ARTF is a multi-donor trust fund supported by 34 donors and administered by the World Bank. The ARTF's Steering Committee, comprising Ambassadors of donor countries and co-chaired by Eklil Hakimi, Afghan Minister of Finance and the World Bank Country Director, met on June 25 at the Afghan Presidential Palace.
The Steering Committee approved the ARTF's proposed Partnership Framework and Financing Program (PFFP) FY1397-1399 (2018-2020), which outlines how the Government will spend those funds with support from international partners.
"ARTF is an important mechanism for reliable, predictable and transparent on-budget support to the Government of Afghanistan. All planned investments in the PFFP are aligned with our core priorities based on the Afghanistan National Peace and Development Framework (ANPDF). Through this mechanism we are able to pool aid financing provided by the international community through a single mechanism with higher standards of transparency and accountability," said Eklil Hakimi, addressing the Steering Committee.
Under the new PFFP, funding will continue to be provided for the priorities in the Afghanistan National Peace and Development Framework, introduced at the 2016 Brussels Conference on Afghanistan. 
The largest portion of ARTF funds, 37 percent, will be devoted to poverty reduction, service delivery, and citizen engagement, including programs in health, education, and the Citizens' Charter.
The ARTF will also support economic growth and job creation, governance and state effectiveness, and will provide fiscal stability support for civilian expenses of the Government, including civil servant salaries.
"The ARTF represents a unique partnership between Afghanistan and its international partners, one that has been in place since 2002, working for a better, more prosperous future for Afghanistan," said Shubham Chaudhuri, World Bank Country Director for Afghanistan. "The 2018-2020 PFFP reaffirms the commitment of the ARTF partners to continue working with the government of Afghanistan to improve the lives of all Afghans."
---
---
Related Articles
An Afghan man named Mohammad Hanif Maulavi has invented a theft detection device that informs the owner of the car
Afghan authorities seized tons of expired food items during the last month in the Pusht-e-Koh area of Herat City. Herat's
Uplift projects including a 20-bed hospital, a road, a water dam, 11 schools and two clinics are under implementation in