Afghanistan Security & Stability Summit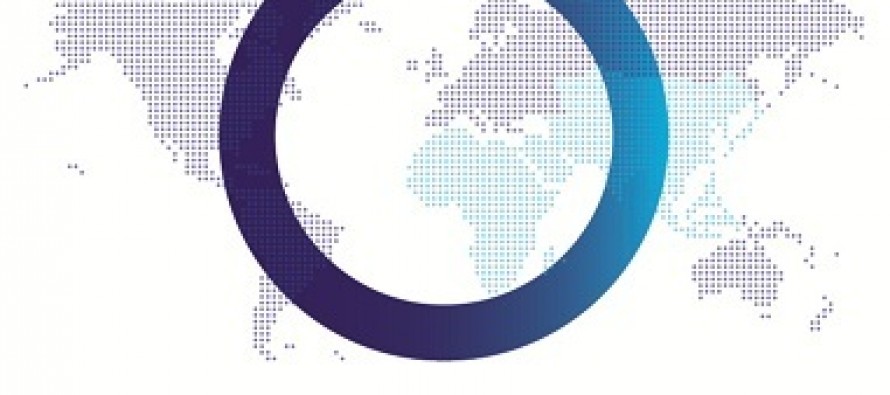 Important announcement: This Summit never took place and the Countrywide Investment Summit no longer operates.
CWI Summits, in partnership with the Afghanistan Chamber of Commerce & Industries (ACCI), are proud to announce its inaugural Afghanistan Security & Stability Summit being held at the Yas Viceroy Abu Dhabi Hotel in January of 2014 as we continue our hugely successful series of Afghanistan initiatives alongside the Government of the Islamic Republic of Afghanistan. This is CWI Summits' fourth Afghanistan event that specifically looks to promote the country as a viable and realistic destination for business as the Government looks to build and strengthen its ties with the international community.
The Summit will welcome cabinet-level Ministers and their Director Generals from the Government of Afghanistan, alongside key stakeholders of U.S. & Coalition Forces, UN/International Agencies and Industry Associations working to develop Afghanistan's economy, specifically across the sphere of Security & Defence. The Summit provides
each Ministry, Military Branch, International Agency and NGO the opportunity to present their current challenges, detail the help and assistance they need, and inform attendees how the international private-sector can help them achieve their goals; a key element, acknowledged by Afghanistan government policy, to further the economic stability of Afghanistan.
During the Summit, investors and businesses wishing to begin or expand their operations in Afghanistan will have the opportunity to meet with these senior decision makers on a private one-to-one basis as they look to fulfil the vast contracting opportunities related to Security & Defence across most key sectors. There will also be ample opportunity to meet with participating trade organisations and other donor agencies.
Afghanistan's economy has vast potential for growth; its geographical location and wealth of natural resources alone such as energy supplies, mining and fertile land for agriculture provide enormous opportunities for not only long-term stability but the real potential of becoming the hub of the region. However, government policy and international support coupled together with dependable security solutions are key to realising such potential. The security situation across Afghanistan has improved hugely over the past decade but there is of course much to be done which affects all sectors. To date, the U.S. Government alone has already spent $88.56 billion in Afghanistan, 59% of which has been spent directly on security solutions, with a further 7% having been dedicated to counter-narcotics. The U.S. Government will spend a further $10 billion in Afghanistan through 2013 while the $6 billion already appropriated through worldwide donors will continue through 2013 and beyond. The drawdown of international troops and inevitable reduction in direct foreign aid enables the government of Afghanistan to act promptly on its desire to work directly with the international business community. A new Ministry of Commerce & Industries Investment and Company Law will protect investors in the region, whilst inviting taxation laws indicate why Afghanistan is fast becoming a unique and realistic business and investor destination.
Summit participants will be key decision makers representing Afghanistan contractors, consultants, major donors, procurement officers, international, regional and local NGOs, UN and international agencies, government officials and trade associations. The Government of Afghanistan will be well represented at this important event through Ministers and their director generals. Critical organisations from across Afghanistan will be invited to attend, including the Afghanistan Investment Support Agency (AISA), the Afghanistan Chamber of Commerce & Industries (ACCI), Da Afghanistan Bank (DAB) and the Asian Development Bank (ADB) whilst host country the United Arab Emirates will also be asked to provide a significant presence. Trade organisations such as the International Security Operations Association (ISOA), Afghanistan Business Council Dubai (ABC), Afghan-American Chamber of Commerce (AACC) and many others will also contribute significantly to the success of the event.
Attendance is crucial for all companies that are not only looking to foster stronger relations and create real business opportunities in the region, but also keen to solve a variety of humanitarian and stability issues. High ranking representatives from the private-sector would find this summit crucial in fostering relationships with key decision makers and procurement officers from the Government, International Agencies, NGOs and Trade Associations. By bringing these key decision makers together under one roof, sector leading companies will gain an unrivalled opportunity to meet in a confidential manner and demonstrate how their experience, products and skills can offer solutions to the various challenges being faced by Afghanistan. As well as offering the chance to meet with the key stakeholders detailed above, this event will present attendees with an unparalleled opportunity to network with other attending private-sector companies. With a broad range of multinational, regional and local businesses in attendance, the two networking coffee breaks per day, networking luncheon each day and a pre-event evening reception provide an unrivalled platform for partnership creation and multi-company cooperation could prove invaluable to your organisation.
For more information please contact Mr. Jason Smith via Email: js@cwisummits.com or Tel:    +44 (0) 20 7193 5656
http://cwisummits.com/ASSS2013/Summit
---
---
Related Articles
"A Letter to the President", Afghan film directed by Roya Sadat, won the best Screenplay Award at the 9th SAARC
Local officials from the Herat province reported about the stone-laying foundation of the first overpass in the Guzarah district of
The selling rate of US dollar is lingering between 76 and 77.30 in the past few days in Sarai-Shahzada money