Afghanistan shines in Netherland's international exhibition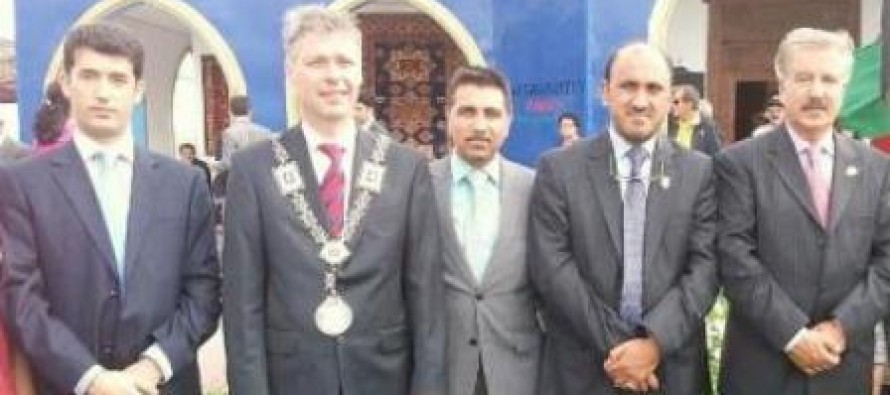 An international exhibition of handicrafts and precious gems, attended by participants from 30 different nations, was held in Netherlands.
Afghanistan's precious stones, traditional clothes and handicrafts were part of the display.
Inayatullah Nabil, Ambassador of Afghanistan in Netherlands, in the opening ceremony of the exhibition regarded the presence of Afghanistan in the exhibition as outstanding and prominent.
Ambassador Nabil said Afghanistan is rich in gemstones, culture and handicrafts, which is a distinct feature of Afghanistan in the region and around the world.
Afghanistan's gemstones were previously displayed in the United Kingdom.
According to a report by the United Nations, the value of Afghanistan's precious stones reaches up to five million dollars annually.
UN emphasized that the value may exceed USD 160mn, if the stones are extracted by modern standard means and are brought to the market in the best way possible.
A number of Afghan traders in Holland said that the visitors' welcome of Afghanistan's gemstones was unmatched.
"Many Afghans lost their belongings during these decades of wars. This exhibition was certainly a great opportunity to introduce to the world the culture and riches of Afghanistan," said Mohammad Sayed Yousufzai, one of the Afghan analysts in Netherlands.
Mr. Yousufzai added that the culture of Afghanistan remained hidden for years in the eyes of the outsiders due to years of war and conflict; as a result the country has been seen from an angle of war and violence.
The exhibition ran a variety of programs including the national dance of Afghanistan called Attan.
---
---
Related Articles
A number of office furniture, IT equipment, electronics and stationary were installed and handed over to Provincial Governor's office and
A MoU of worth USD 6mn was signed Tuesday between the Ministry of Public Works and the Department for International
Afghanistan saw a bumper corn production for the second time in 35 years, with this year's corn harvest growing 40%