Afghanistan sign up to Pakistan support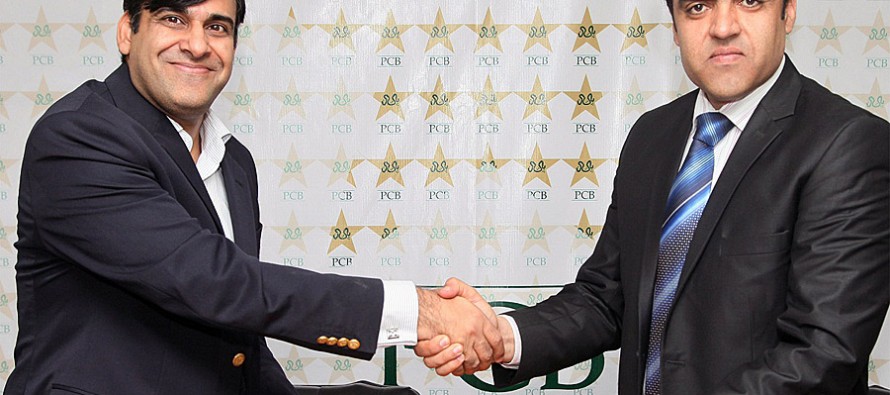 Afghanistan have received a boost after a two-year Memorandum of Understanding (MoU) was signed between the Afghanistan Cricket Board (ACB) and Pakistan Cricket Board (PCB) for the development of Afghanistan cricket ahead of the 2015 World Cup.
The PCB will provide technical and professional support, including game-education programmes, coaching courses, skill and performance analysis, and basic umpiring and curator courses. High performance camps for emerging players will also be organised. The PCB-regulated National Cricket Academy (NCA) will help in improving technical, tactical, mental and physical skills, and will host lectures on doping, anti-corruption and various codes of conduct. The finance for the project will be decided later, with the NCA-related activities likely to be subsidised.
The Sharjah Cricket Stadium has served as Afghanistan's base since 2010, after they were forced to shift out of their country due to lack of infrastructure. But Pakistan's cricketing history, expertise and the opportunities for exposure to regular competitive cricket will polish their cricketers more than in the UAE, and this has brought ACB to accept Pakistan's helping hand.
"The PCB has always supported and helped the ACB with regards to cricket development there since the 1990s," PCB chief operating officer, Subhan Ahmad, said. "With the PCB's continued support, Afghanistan has the potential to go places. This would be good not just in terms of spreading the game in Afghanistan but promoting peace and harmony there by bringing the people closer."
Afghanistan became a member of the ICC in 2001 and qualified for World Cricket League (WCL) Division One in 2009 to attain one-day international status. They recently made their third trip to Pakistan in the last two years, having lost a one-day series 3-0 to a second-string Pakistan side in May 2011. They followed this up by participating in a domestic Twenty20 competition in Karachi.
Noor Muhammad, ACB CEO, acknowledged PCB's support. "The MoU that we have just signed shall take Afghanistan's cricket development on a fast track," he said. "Our cricketers, coaches and umpires shall be able to make use of PCB's excellent facilities and various education programmes. Our boys will get the opportunity to hone their skills in high-calibre competitions.
"I am indeed obliged to the PCB for this kind and voluminous support," Noor said. "Actually it is Pakistan's support that has seen Afghanistan cricket make rapid strides among affiliate nations, taking it to the verge of an enhanced status to associate member."
Umar Farooq- ESPN Correspondent from Pakistan
---
---
Related Articles
Afghanistan Chamber of Commerce and Industries (ACCI) expects pomegranates export to drop by 50% this year. The officials have cited
The Indian government has considered building low-cost houses for Afghan refugees returning to the country from Pakistan and Iran. The
Afghanistan and Azerbaijan signed an agreement on the establishment of a One Stop Shop on Tuesday. The agreement was signed