Afghanistan Signs Contracts Worth $12mn At GulfFood Expo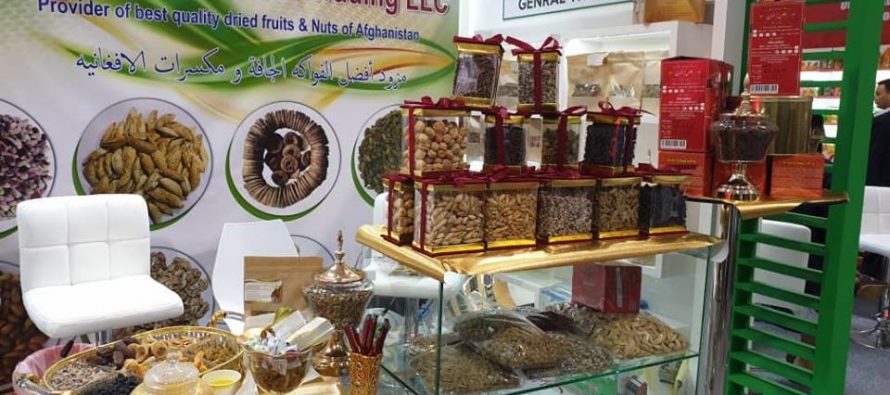 Exporters of high-value Afghan food products are showcasing their goods for international buyers this week at the Gulfood Exhibition, the world's largest food and beverage trade show.
Over 50 Afghan businesses are attending the five-day exhibition in Dubai from February 17 to 21 to meet prospective buyers, with over half of them displaying Afghanistan's finest fruits, saffron, nuts, spices, vegetables and juices. Last year, Afghan businesses inked over $30 million in signed and potential deals for Afghan agricultural products.
"Gulfood has had a dramatic effect on our ability to generate overseas sales," said Bilal Ahmad, president of King Khan Ltd., a Kandahar-based fruit exporter. "Because of Gulfood we've been able to export 2,000 metric tons in horticultural products," he added, referring to King Khan's past participation.
---
Related Articles
Postponed due to security concerns, the construction of a ring road through western Badghis province has restarted after five-years. According
Japan has pledged to provide USD 22mn for the Economic and Social Development Program in Afghanistan. An agreement to that
Seven Afghanistan-bound containers carrying commercial goods of traders have been missing over the past few weeks in Pakistan, resulting in