Afghanistan Signs Deals Worth Over $115 Million On Carpets Only At Trade Show In India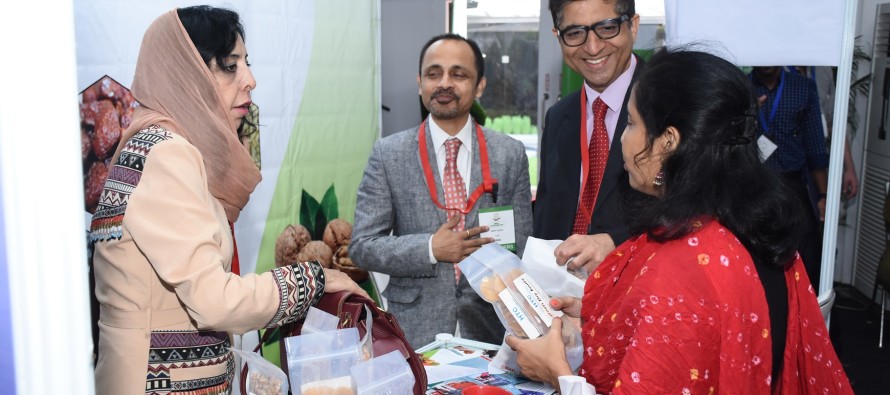 Afghanistan signed about 400 memorandums of understanding (MoU) and five contracts during the 2nd annual India-Afghanistan International Trade and Investment Show in Mumbai. 
"About 400 MoUs in the last two days! Over $115 million in carpet deals," said Loren Stoddard, head of economic development at USAID office in Kabul, as he talked to a gathering of Afghan and foreign investors in India.
One of the major MoUs is an agreement between Afghan and Indian companies on the establishment of a large pharmacy. 
A second major one is on the expansion of import and export with Indian transport companies.
Meanwhile, Kam Air officials said their cargo flights will carry more goods to India as agreed at the event.
"Our daily flights will be from Kabul to Delhi and from Delhi it can be transferred to different parts of India and abroad. At the beginning, we will transport 25 tons of cargo every day which will be exported abroad and then this amount can be increased," said Ramin Yuresh, head of business affairs of Kam Air.
Another major MoU was signed between Afghan Chamber of Mines and Industries, Afghan-American Joint Chamber and Chamber of Commerce and Industries of Gujrat.
On the sidelines of the exhibition, at an event on Friday, Ajmal Ahmadi, President Ashraf Ghani's advisor on economic affairs, said Afghanistan can export goods to Australia through Chabahar port as well as via India and Indonesia routes.
The officials discussed opening of sea routes and air corridors between the three countries for expanding trade and transit relations.
Ahmadi said India can play a crucial role on establishing transit corridors through India, Indonesia, Turkey and China to Australia.
The trade show served as a platform for international traders and investors to connect with Afghan sellers for a range of products and services, including agriculture, textiles, gems and jewelry, education, healthcare and energy.
The first such trade show was organized in New Delhi last year. Memorandums of Understanding valued at nearly $214 million were signed at that expo.
The bilateral trade between India and Afghanistan is expected to reach more than $2 billion by 2020. Such trade shows will help boost the bilateral ties between the two nations. 
---
Related Articles
HesabPay is the first application in Afghanistan which enables consumers to send money electronically. Consumers in Afghanistan will be able
On the basis of an agreement signed between Export Promotion Directorate (EPD) and Harkat–Afghanistan's Investment Climate Facility, Afghan handicraft makers
An International Monetary Fund (IMF) team led by Christoph Duenwald visited Tashkent during September 25–October 2, 2018 to conduct discussions