Afghanistan, Switzerland sign accord to boost development cooperation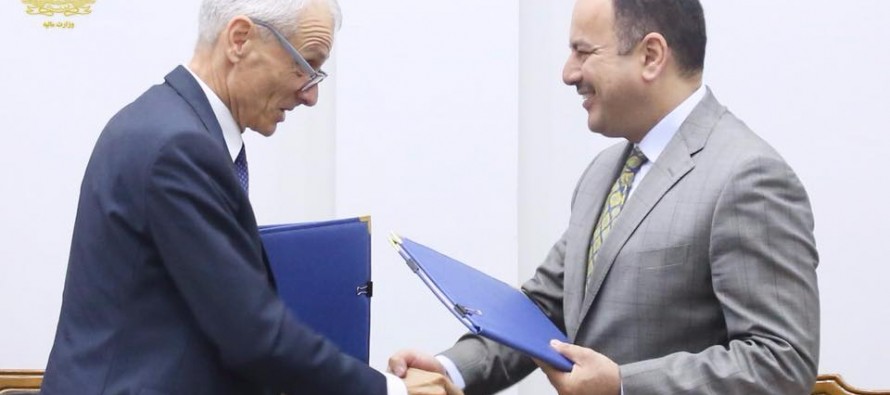 Afghanistan and Switzerland signed an agreement to enhance the legal basis for cooperation between the two countries.
The bilateral development framework agreement on technical assistance, financial cooperation and humanitarian aid was signed between Swiss Ambassador Thomas Kolly and Afghanistan's Minister of Finance Eklil Hakimi on Monday.
Approved by the Federal Council on December 1, 2017, the framework sets out the principles and forms of cooperation between Switzerland and Afghanistan and simplifies certain aspects, such as the import and use of goods needed to implement the program.
Switzerland supports Afghanistan's political and economic reform process and provides humanitarian aid to Afghanistan since 2002 through the ongoing Swiss Agency for Development and Cooperation (SDC) program.
In a conference in 2016 the Swiss government committed to continuing funding humanitarian projects in Afghanistan to the tune of $27.7mn per year until 2020.
---
Related Articles
Twelve years ago this week, the Taliban regime retreated from Kabul. Children were finally free to fly kites, women emerged
The Afghan ministry of higher education announced that a branch of Qatar University will open in Kabul. An agreement to
According to Pajhwok Afghan News (PAN), the Helmand Transport Department has reported a revenue increase of 44% during the current