Afghanistan, Tajikistan discuss strengthening cross-border trade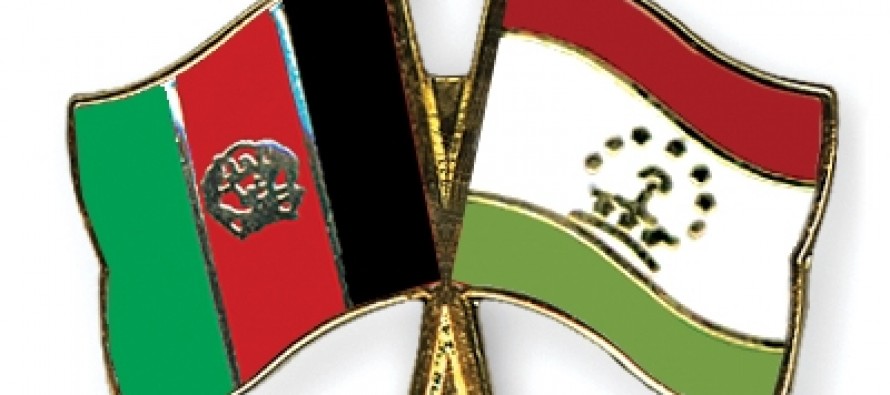 Afghan and Tajik officials have met to confer on strengthening cross-border trade between the two neighboring nations.
The issues were discussed in a meeting between Afghan Commercial Attaché in Tajikistan, Mujibullah Malikzada, and Chairman of Tajikistan's Chamber of Commerce and Industries, Sharif Said on Friday in Tajikistan.
Malikzada called for removing tariffs and technical barriers that impede the cross-border trade.
For his part, Said highlighted the importance of cross-border for the economic growth of both countries and offered cooperation to improve it.
According to Tajik news sources, Said said five bridges were built across the Panj River to consolidate permanent overland links between the two countries
This comes as trade value between Afghanistan and Tajikistan witnessed a 1.7% decline from last year.
According to Tajikistan's Agency for Statistics, the two-way trade between the two nations is valued at more than USD 45.5mn. The figures consists Tajikistan's exports to Afghanistan estimated at little more USD 11.5mn and Tajikistan's imports from Afghanistan worth about USD 34mn.
---
---
Related Articles
Officials of the Kabul municipality have announced that extensive reforms have simplified the license process for construction in Kabul city.
The United Arab Emirates, one of Afghanistan's biggest donors from the Arab region, said that they would stand by Afghanistan
A mass wedding of 100 couples was organized in Neli, the central city of Daikundi province, by the Khairkhwa Foundation,