Afghanistan to become self-sufficient in wheat production by 2020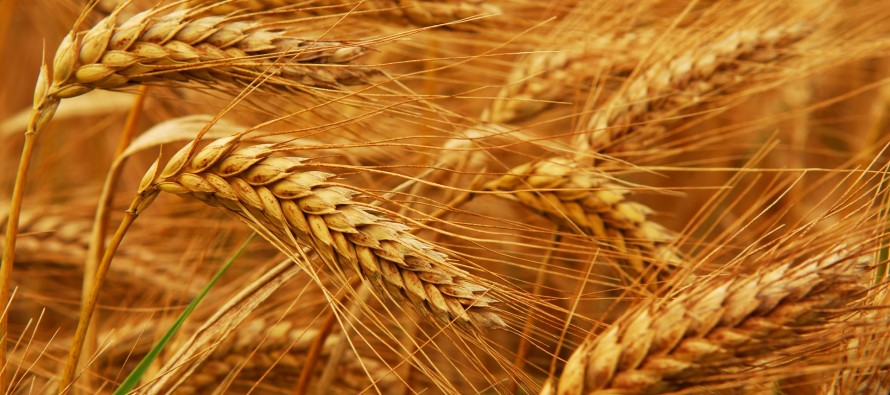 According to Ministry of Agriculture, Irrigation and Livestock, Afghanistan is set to buy brand name levitra made in usa become self-sufficient in wheat production by 2020.
Deputy Minister of Agriculture, Irrigation and Livestock, Mir Amanuddin Haidari, said the draft strategy and policy for grain production in the country had been compare cialis prices online submitted to the presidential office and would be approved by next week.
"The new strategy would help boost wheat production in the country. Presently, Afghanistan produces 5.5m tons of wheat in the country, while the annual national consumption of wheat is 6mn tons. Afghanistan has to import wheat to meet the national consumption," said Haidari.
Wheat is cheapest price viagra a staple food of Afghanistan and majority of farmers in the country are familiar with wheat production in the country.
According to Haidari, with proper implementation of the strategy and usage of advanced technology, Afghanistan has the potential to become not only self-sufficient in wheat production but also an exporter of wheat.
Based on a joint pre-harvest assessment conducted by FEWSNet, Ministry of Agriculture, Irrigation and Livestock (MAIL), WFP and FAO, the preliminary forecast for the 2015 wheat crop is put at a level slightly above the last two years. Improved seed availability, through private companies together with the provision of subsidized improved seeds to farmers by MAIL, assisted crop productivity. Nevertheless, the bulk of the farmers still rely on their own farm-saved seeds. Households with low purchasing power in parts are eligible for subsidies for improved seeds.
Harvesting of 2015 winter grains, mainly wheat, started in May and will continue until the end of July, followed by harvesting of maize and spring wheat from August. On average, about 2.5 million hectares are cultivated with wheat annually and about 90 percent of the wheat crop is planted in the autumn months. Nearly 80 percent of wheat cultivation is rainfed.
The 2015 crop season progressed under mixed weather conditions. Timely and sufficient rains in autumn 2014 facilitated plantings. However, up to mid-February, snow cover reported in northern and eastern Afghanistan remained limited, increasing danger of freeze-kill and threatening irrigation water availability. Snow runoffs from the mountains normally provide over 80 percent of the irrigation water and precipitation later in the season mitigated the outcome.
For more information on wheat crop in Afghanistan please click here.
---
---
Related Articles
The World Bank in its latest report has reflected on the achievements that Afghanistan has witnessed in the areas of
A new building for the boys' school, Surkh Abad, was inaugurated Thursday in Mohammad Aghai district of Logar Province. Head
The Orgun-Barmal highway in Sharana, Paktika would be reconstructed with financial collaboration from the Asian Development Bank and the Ministry