Afghanistan to build its first ever power plant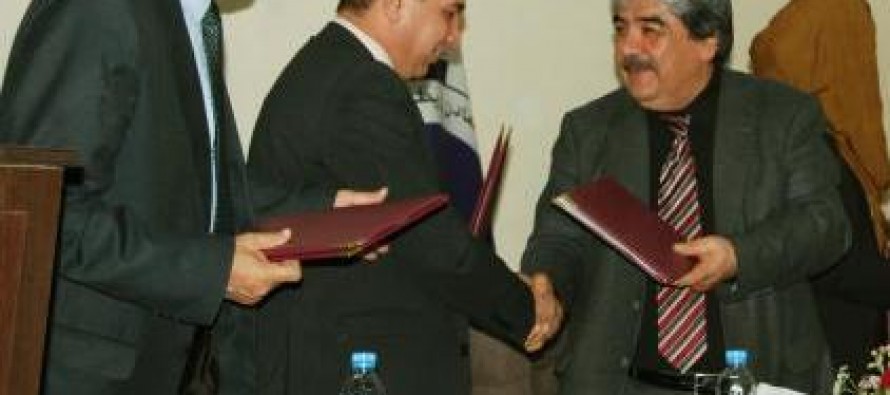 Afghanistan is going to have its first ever power plant that is set to be built in Mazar-e-Sharif, capital of northern Balkh province.
Costing USD 75mn, the power plant is expected to be capable of generating 50 megawatts of electricity.
The project plans have emerged from an agreement signed between the Ministry of Mines and Petroleum, Ministry of Finance, Ministry of Energy and Water and Da Afghanistan Breshna Sherkat (DABS) and Ghazanfar Group.
Addressing the signing ceremony, Deputy Minister of Mines and Petroleum Abdul Qudoos Hamidi assured that his Ministry would support investors to take more such initiatives and help boost the country's industrial sector.
DABS CEO Abdul Razique Samadi also hailed the project and regarded it as a major milestone for Afghanistan.
"The power plant can help meet the energy needs of residential areas and the industrial sector," said Mr. Samadi.
This project is a pioneer in energy production inside Afghanistan. Despite the availability of many resources, Afghanistan still imports majority of its energy from abroad.
---
---
Related Articles
When offering career advice to young professionals and entrepreneurs, the two things that always top my list are to find
The United Arab Emirates (UAE) Ambassador to Kabul, Yousuf Saif Seba Al Ali, met with President Ashraf Ghani today in
Afghan Ambassador to Czech Republic Shahzad Aryubi said a join chamber of commerce has been established with Czech and Slovakia