Afghanistan to export its carpets with international standard certificate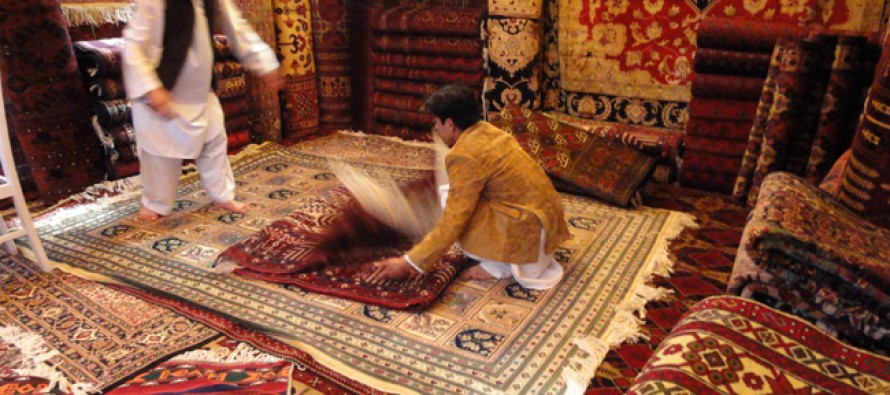 As per an agreement signed between the National Standards Authority and the Afghan Carpet Producers and Exporters Union on Sunday, Afghanistan would export its carpets to the international market with an international standard certificate.
The agreement requires carpet producers to main standards and meet international demands.
National Standards Authority head Popalzai Popal said Afghanistan had lost their place among international competitors in the carpet industry, as local industry used imported, low quality raw materials in the making of Afghan carpets.
Afghan Carpet Producers and Exporters Union head, Ismatullah, hoped the agreement would help Afghanistan retain its position in the global market once again.
Carpet industry was once one of Afghanistan's flourished industries that had made a niche in various international markets. Carpets were the second major exports of Afghanistan, accounting for 47% of the country's export earnings in 2002 and 2003.
Carpet exports have declined by almost 80% in the past six years due to lack of washing and processing facilities, inability to compete with neighboring countries' carpet production and years of instability and war.
---
---
Related Articles
The Ministry of Mines and Petroleum announced on Monday that the mining law draft was being prepared and would be
According to a research paper titled "Nomad Settler Conflict in Afghanistan Today", nomad sedentarisation has been of growing importance as a source
As many as 24 development projects have been completed in Nurgal, Narang and Sarkani districts of Kunar province. Costing 40,455,116