Afghanistan to further strengthen cooperation with Iran despite the US sanctions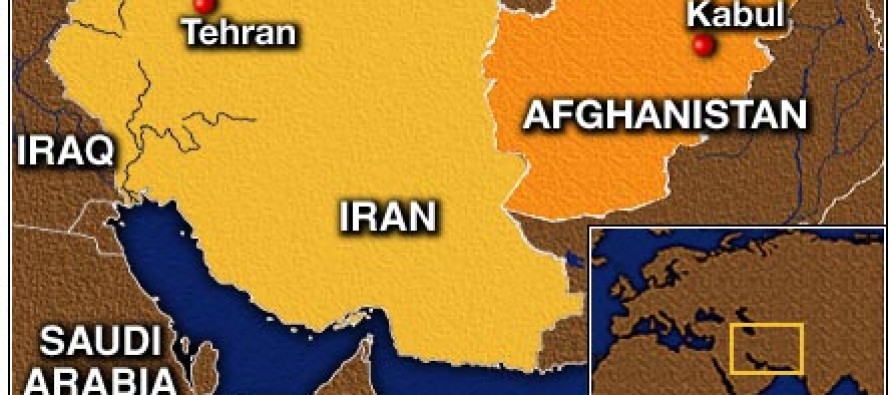 Attaching great importance to Kabul's ties with Iran, a senior Afghan Foreign Ministry official said in a press conference in Kabul that Afghanistan will continue its relations with the neighboring country despite the US sanctions.
Ministry's Spokesman Janan Mosazai said the cooperation between the countries is in line with broad religious, cultural and historical commonalities that have brought along friendly, intimate and effective relations all throughout the past years.
Mr. Mosazai regarded the visits of senior Iranian officials to Kabul, in particular Secretary of Iran's Supreme National Security Council (SNSC) Saeed Jalili, an indication of the friendship between the two nations.
Putting aside Iran's political involvement in Afghanistan (directly or indirectly), Iran has definitely made a foothold in Afghanistan by investing in the country's economy. Iran has remained to be one of the major donors to Afghanistan since the establishment of the new Afghan government. It has played an important role in the reconstruction of Afghanistan by building roads, power transmission lines and border stations. And, let's not forget that Iran is a major importer of fuel to Afghanistan. Despite pressure from the US to cut off financial ties with Iran, Afghanistan continues its purchase oil from Iran.
Afghanistan's economy is one of the main drivers of the Afghan-Iranian relations.
While both countries are in favor of expanded economic and business ties, the Afghan economy's weak base has easily benefited surrounding countries, particularly Iran. Afghan domestic production is continuously hurt due to influx of cheap, low-quality goods from neighboring countries. Herat's customs department is currently struggling with curbing imports of substandard quality goods through the Herat-Iran border.
Furthermore, Afghanistan is feeling the squeeze of international sanctions against Iran.
Iran, last year in October, restricted exports of over 50 items, including flour, sugar, detergents and petrochemical, to Afghanistan.  Commodity prices in Iran were rising as a result of the sanctions, pressuring Iran to halt its exports to Afghanistan. This hit manufacturers in western Herat province hard, as they relied on these exports for raw materials.
Afghan markets are further destabilized by Iran, as the Iranian traders purchase large amounts of foreign currency.
Unable to transfer money out of Iran in a legitimate manner, Iranians instead convert their Rial in Afghanistan.
Iran's currency is losing its value amid the sanctions imposed by the West that have slashed Iran's vital oil revenue and cut the country off from international financial markets. The sanctions are an effort from the US and its European allies to coerce Iran into abandoning its nuclear programs.
In August 2012, Haji Najeebullah Akhtary, the president of Afghanistan's Money Exchange union, an association of traditional money transfer and exchange businesses that are known as hawalas, said he and his members had witnessed a steady increase in Iranians bringing cash into Afghanistan over the past year in trucks, with transfers arranged by Afghan middlemen who take 5-7% commission. That comes on top of routine transfers of Rial by Afghans who have sought refuge in Iran.
The money is easily transferred to relatives and business associates in distance locales within minutes through the hawalas, where the transfer goes largely unmonitored and unimpeded.
Iran's influence in Afghanistan's politics and economy manifested itself after the surge of U.S. involvement in Afghanistan.
The Islamic Republic is definitely not supportive of a Western-influenced (in other words democratic) Afghanistan; hence, an accelerating Western withdrawal would be a score for them. At the same time, they want to assure that their interests in Afghanistan remain protected, and they are concerned about the potential threat that can arise from the opium producing and radicalized Afghanistan, as it did in the 1990s.
Iran's further involvement in Afghanistan would depend on the nature of these two scenarios.
---
---
Related Articles
Ministry of Commerce and Industries officials have reported that Afghanistan's second oil refinery plant has begun its operations. Situated in
Afghan traders who attended the Gulfood exhibition in Dubai signed a number of contracts with USD 2.38mn for agricultural products.
Afghanistan will have its first online commodity exchange market in Kabul where online selling for Afghan agricultural products, gems, industrial