Afghanistan to host the 4th ECO Business Forum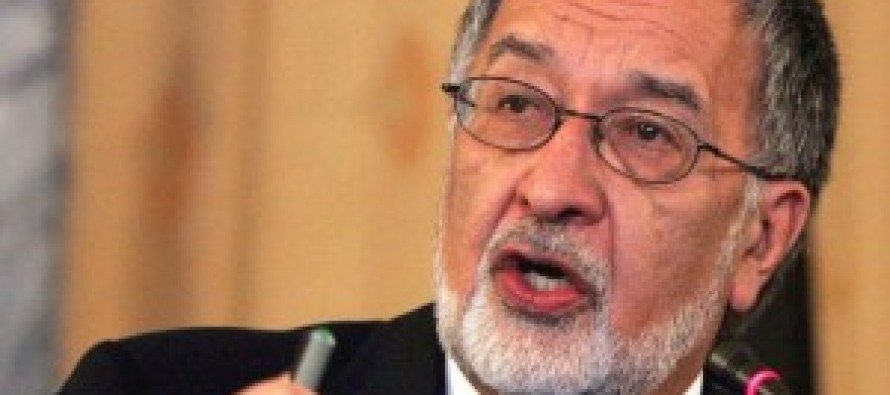 Afghanistan is looking forward to hosting the 4th ECO (Economic Cooperation Organization) Business Forum and Buyers-Sellers Meetings on textile and mineral sectors in Kabul.
ECO was founded in 1985 by Iran, Pakistan and Turkey for the purpose of promoting economic, technical and cultural cooperation among the member states. In 1992, the ECO expanded to include seven new members, namely Afghanistan, Azerbaijan, Kazakhstan, Kyrgyzstan, Tajikistan, Turkmenistan and Uzbekistan.
The organization provides a platform for the member states to discuss ways to improve development and promote trade and investment opportunities.
"We stress the importance of trade as a priority area for promoting regional economic integration, unlocking our potential and attracting new sources and levels of foreign direct investment. In this regard, Afghanistan is looking forward to hosting the 4th ECO Business Forum and Buyers-Sellers Meetings on textile and mineral sectors in Kabul," said Afghanistan's Foreign Affairs Minister Dr. Zalmai Rassoul at the 20th meeting of the ECO Council Ministers held on Monday.
The 20th meeting of the ECO Council Ministers was held on Monday in Baku, Azerbaijan.
Minister Rassoul stressed on the benefits of the ECO that member states can reap and said that ECO encourages elimination of trade barriers and promotion of intra-regional trade, which in turn contributes to world GDP growth and trade.
He informed that Afghanistan has joined the ECO Bank and hoped to integrate the Bank into Afghanistan's efforts to implement the priorities of the RECCA-V (Fifth Regional Economic Cooperation Conference on Afghanistan), which was held in Dushanbe , Tajikistan in March of this year, and to implement the crucial confidence building measures as part of the Istanbul Process for regional cooperation.
Speaking on the development of transport, energy and communication infrastructure linking ECO Member States with each other, Minister Rassoul said that on key transport and transit corridor originating from Afghanistan and traversing through several ECO member states to Europe and beyond is the Balk Sea Corridor.
"This primarily railway corridor will link Afghanistan to the Mediterranean via Turkmenistan, Azerbaijan, Georgia and Turkey and allow us and all other countries in the region an important additional transit and transport route to open waters."
He also reflected on the measures taken in 2010 to open up a railways line from China to Europe via the Kyrgyz Republic, Tajikistan, Iran and Turkey. "As you are aware, the pre-feasibility study for Afghanistan's portion of this transcontinental railway has recently been completed, and we hope that the studies for other countries in the region will also be completed soon. "
"Afghanistan's future – whether economically, politically, socially, or culturally – has and always will be deeply intertwined with its region's future," said Minster Rassoul in his concluding remarks and thanks the Republic of Azerbaijan for the warm hospitality they extended to Afghanistan's delegation.
---
---
Related Articles
The United States have reportedly planned to approach Iran, Afghanistan's western neighbor, to invest in Afghanistan. This is a mind-boggling
Residents showered Indian workers in Indian Consulate of Herat with flowers and thanked them for their support in reconstructing Afghanistan
A mosque in Lashkargah, Helmand, was inaugurated by the Helmand Governor Muhammad Naeem Baloch on Friday. The mosque, with an