Afghanistan to receive USD 858mn grant for infrastructure building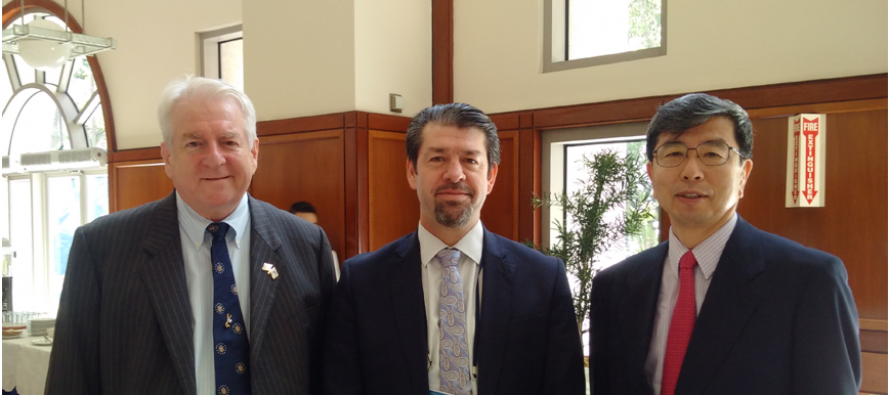 The Asian Development Bank (ADB) has joined hands with several donor countries to provide USD 858mn grant to Afghanistan for its infrastructure development from the year 2017 to 2020.
The announcement was made during a meeting between Afghanistan's Deputy Finance Minister Mustafa Mastoor and ADB's president, Takesiko Nako, Vice President, Executive Director for the United States Robert Orr and other members of the executive committee.
The ADB leadership assured to remain a reliable partner to Afghanistan and support Afghanistan for years to come.
Afghanistan is a founding member of ADB, which was established in 1966. ADB resumed its partnership with the Government of Afghanistan after a hiatus from 1980 to 2001. ADB and other development partners support the Afghanistan National Development Strategy and national priority programs, which remain the agreed basis of the partnership. ADB is committed to support Afghanistan in the long term during the post-transition period beyond 2014. ADB recognizes the current political and security challenges and believes that positive economic activities and regional cooperation are key factors that will bring peace and prosperity to Afghanistan.
As of 31 December 2014, cumulative lending to Afghanistan totaled $1.0 billion, and grants amounted to $3.0 billion. Overall ADB assistance is fully aligned with the government's priorities in the infrastructure sectors of transport, energy, and natural resources. Support also focuses on economic management.
For more information on ADB's role in Afghanistan, please click here.
---
---
Related Articles
Casey Chan- Daily Dot If your kid is spending too much time on Facebook, what should you do? Cut the
Kabul is hosting Afghan-Turk International Expo on 21-24 April, 2015 for the fifth time. The event is organized by the
By Ahmad Masoud According to the World Health Organization (WHO), about 53,000 people contract tuberculosis (TB) every year in Afghanistan.