Afghanistan to request for more aid in the next NATO summit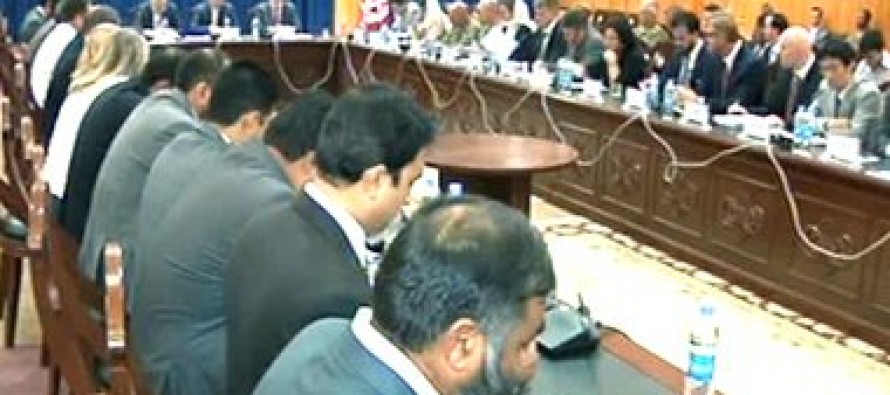 Afghan government officials conferred on finalizing the agenda for the upcoming North Atlantic Treaty Organization (NATO) summit that is due to be held in Wales, United Kingdom on September 4-5.
The main part of the agenda would be proposing a new set of recommendations to increase aid for Afghanistan.
Addressing the meeting, Afghan Finance Minister Hazrat Omar Zakhilwal said the current USD 4.1bn aid did not suffice and that it should be increased to USD 6bn on an annual basis to meet the needs of the Afghan National Security Force (ANSF).
"At the time of the Chicago conference, we were only talking about 220,000 security personnel. Now, the number has increased to 350,000 personnel, which calls for budget expansion," said Zakhilwal.
Minister of Defense and Minister of Interior also voiced their concerns about the limited international aid and emphasized on increasing aid to Afghanistan.
In the meantime, Australian ambassador said future of aid to Afghanistan depended on signing the Bilateral Security Agreement (BSA), which finalizes the volume of US presence in Afghanistan post-2014.
---
---
Related Articles
The department of Agriculture, Irrigation and Livestock in Kandahar has reported that work on the establishment of 25 commercial date gardens
18 civil servants from various line departments successfully completed six months of training in English and IT skills. The certificates
A number of liquid gas stores have been shut down by government authorizes for selling liquid gas at high prices.