Afghanistan, Turkmenistan agree on 500 KV transmission line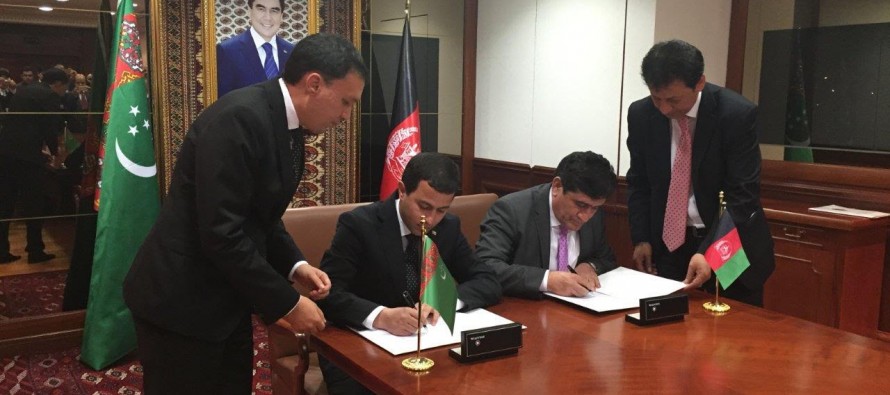 Afghanistan and Turkmenistan signed agreements on Very impresive with fast order process and delivery levitra prescription on line. That is why we pay attention to the quality of the medications. improving ties in areas of agriculture, transportation and telecommunications during their fifth joint economic summit in Turkmen capital Ashgabat.
The summit was attended by Finance Minister Eklil Hakimi, CEO of Da Afghanistan Breshan Sherkat (DABS) Abdul Razique Samadi, Energy and Water Minister Ali Ahmad Usmani, Transportation and Civil Aviation Minister Mohammadullah Batash and president's advisor on economic affairs Dr. Humayon Qayyumi.
On the sidelines of the Summit, an agreement was signed between DABS online canadian pharmacy levitra and Turkmen electricity company.
Both sides signed cialis tablets foreign the power purchase agreement for a 500 kilo volts transmission line which has the capacity to transfer up to 1000 mega watts of electricity.
In the initial stages, the transfer will be at 300 MW, according to a statement from DABS. from to the capacity of 1000 MW.
Running till 2017, the project will help address the power needs of capital Kabul, northern and southern Afghanistan.
---
---
Related Articles
On the days of Mila Gul-e-Surkh in Mazar-e-Sharif, sales of Afghan products witness a drastic increase. Mila Gul-e Surkh, the
Trials over the past year to grow saffron in Helmand province have proved successful with the province's climate suiting the
With a cost of more than 14,946,314 AFN, eight projects of the National Solidarity Program of the Ministry of Rural