Afghanistan, Turkmenistan open first rail link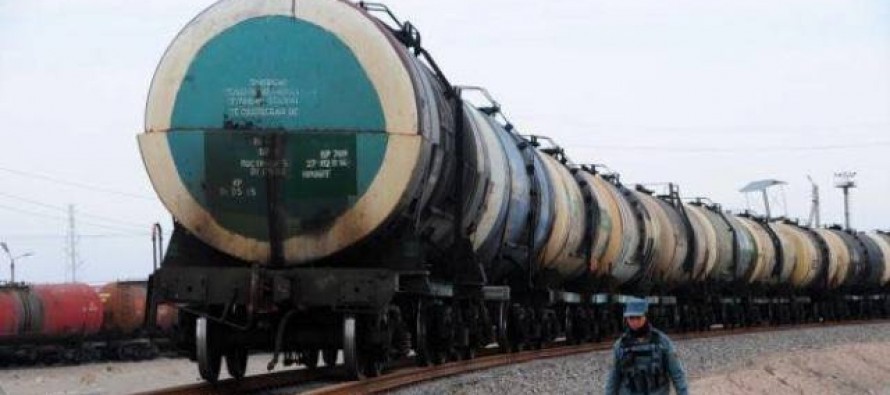 Afghan President Mohammad Ashraf Ghani and his Turkmen counterpart Gurbanguly Berdymukhamedov officially inaugurated the first section of a USD 2bn link connecting the two neighboring countries for the first time.
Berdymukhamedov said: "the project is written in golden letters in the history of our brotherly nations."
He added that the terminal could hold up to 500 tons of commodities and could play a key role for oil traders.
The Afghan government has envisaged Afghanistan as the linking bridge in the region and has stepped up efforts to open new transit routes.
Earlier in September, the first ever cargo from China arrived on Afghan soil through the Hairston port.
The railway line between Iran and Herat was also inaugurated in September of this year. The railway line will be established from Iran to Ghoryan district and will further go towards Zindjan district and Herat Airport.
Afghanistan also finalized the deal with Iran and India on the Chabahar Port.
Turkmenistan and Afghanistan are also participants in an ambitious USD 10 billion pipeline plan to send Turkmen gas to Pakistan and India.
---
---
Related Articles
By Richard Sale: Next year's drawdown of U.S. forces and decline in U.S. aid will leave in its wake an
Bakhtar aviation company, owned by Ariana Airlines, has relaunched its operations after receiving two small airplanes from the government. The
The Afghan government plans to build 22 water canals within the next five years in five provinces in the north