Afghanistan welcomes foreign investors to invest in energy sector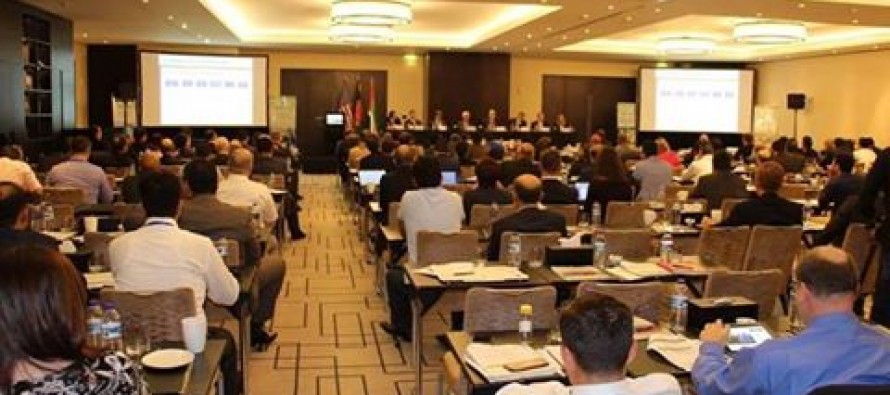 The United States Agency for International Development (USAID), in partnership with Afghanistan's Ministry of Energy and Water, organized a two-day Energy Business Opportunities Conference in Dubai, on September 18 – 19, 2016.
More than 200 participants representing Middle Eastern , Central Asian, Turkish, European and North American companies working in the energy sector attended the event, in addition to Afghan and international financial institutions and officials from various Afghan Ministries, the Emirates, and the United States Government.
The two-day Energy Conference aimed to promote foreign investments and joint venture opportunities in Afghanistan's emerging energy sector, including solar, wind, biomass, geothermal and hydro projects, and created a platform for business-to-business matchmaking sessions between local and international investors and financial institutions.
"The U.S. Government through USAID is committed to assisting Afghanistan achieve its potential in the renewable energy sector, this conference provides the opportunity for Afghan and International partners to collaborate in joint initiatives in this field," said U.S. Ambassador P. Michael McKinley.  "Renewable energy technologies are powerful tools for alleviating poverty, expanding rural development, and stimulating private sector growth while promoting sustainability."
"We want to improve Afghanistan's competitiveness in the field of energy through fostering successful collaboration and strategic partnerships between international and local businesses in order to promote energy technology in the country," said Ali Ahmad Osmani, Afghanistan's Minister of Energy and Water.
The conference also included discussions on Afghanistan's first competitive bid Independent Power Producer project – the 10MW Kandahar Solar Farm – information about financing energy projects in Afghanistan, perspectives of various international donors on investments in the Afghan energy sector and a concurrent exhibition on energy services.
---
---
Related Articles
A number of Afghan women have achieved impressive progress in their business using the small loans provided to them. Small
The Al-Gharrafah Charity Foundation is going to build a residential complex with 768 housing units in the fifth district of
As many as 54 infrastructure projects have been completed in Maruf, Shawalikot, Panjwayee, Arghistan, Spin Boldak, Zheri and Shorabak districts