Afghanistan working towards acquiring ACCA license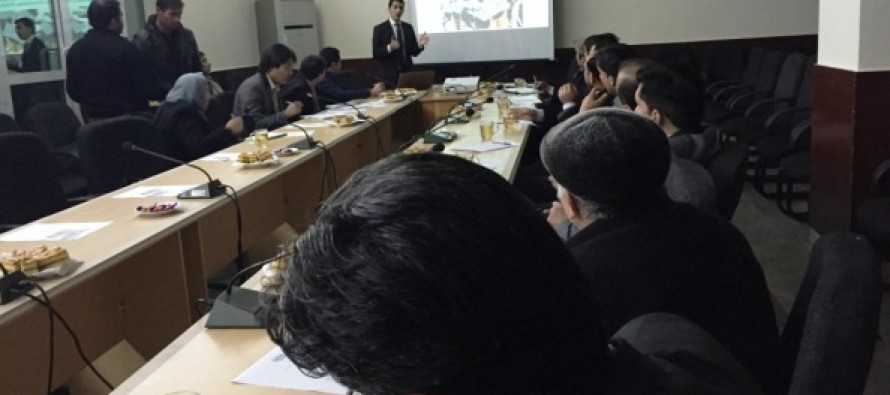 The Professional Accountant Organization Development (PAOD) of the Directorate General Treasury, which works within the framework of the Ministry of Finance, is undertaking efforts to enhance accountancy level in Afghanistan by obtaining Association of Chartered Certified Accountants (ACCA) license.
A workshop was held by the PAOD where representatives from Afghanistan's private universities were brought together to discuss Afghanistan's accountants participation in a workshop with ACCA which is due to be held in Dubai.
Mohammad Zarif Luddin, Head of the PAOD, announced that the final draft of Afghanistan Accounting Law was submitted to the Parliament. He added that Afghanistan Accountancy Law is compatible with international accounting and auditing standards.
He added that PAOD was also working on establishment of Afghanistan Accountancy Board and Capacity Building of Future Chartered Accounts of Afghanistan.
"We hope that Afghanistan's accountants would be able to get their license from ACCA in the next 5 years, " said Luddin.
With regards to the steps required for obtaining ACCA license, he said a completion of higher education was a must along with work experience to be able to pass the ACCA exam.
For more information on Afghanistan's account system, please visit the following link:
https://wadsam.com/afghan-business-news/afghanistans-account-system-232/
---
---
Related Articles
In a meeting with the Afghan new Ambassador to Tehran Basir Ahmad Noor, President Mohammad Ahmadinejad stressed on the need
Pakistan has resumed work on the construction of the 2nd lane of Torkham-Jalalabad Road. Construction work on the 2nd lane
Afghan Ministry of Finance (MoF) has again warned about the prolonged elections process lowering down the country's internal revenue. According