Afghanistan Youth to Receive Skills Boost for Better Jobs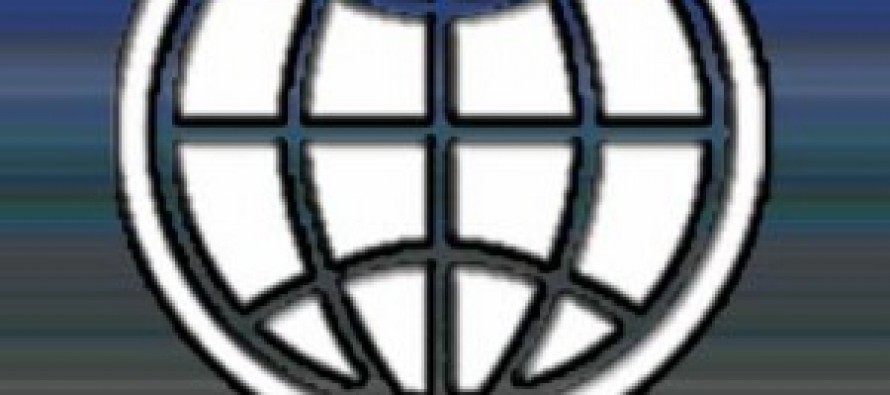 The World Bank today approved a $55 million grant from the International Development Association (IDA) to assist Afghan youth to advance their skills and competencies as the country expands its work force. A skilled and employable workforce is important to Afghanistan's nation building efforts that can continue to drive the country's prosperity and people's well being.
The Afghanistan – Second Skills Development Project (ASDP II), implemented by the Ministry of Education (MOE), focuses on building systems and institutions in the formal sector that will impart technical and vocational skills in diverse job streams.  This follows an earlier project financed by the World Bank that has been supporting formal and non-formal interventions since 2008. With this new financing, the World Bank will have provided a total grant of $93 million, including from the Afghanistan Reconstruction Trust Fund (ARTF) in Technical and Vocational Education and Training (TVET). The Government is contributing $5 million. Further support to the non-formal sector is being proposed under a separate project. The project will also contribute to creating self-employment opportunities by working with other projects like the Afghanistan Rural Enterprise Development Project (AREDP).
The most noteworthy success of ASDP to date has been the establishment of the National Institute of Management and Administration (NIMA), revitalizing the Afghanistan National Institute of Music (ANIM) that is nurturing gifted young musicians in the country, and supporting the Blind School in Kabul. Most of the first cohort of NIMA graduates have been able to find employment within six months of graduation.  The project has also provided short term training in technical and business development for over 9,000 persons, more than a third of whom are women.
"Jobs and Skills are central to Afghanistan's successful economic transition and building a productive workforce" said Robert Saum, World Bank Country Director for Afghanistan. "As Afghan businesses continue to grow, they will need skilled employees in production and services sectors. By continuing to pursue technical and vocational education, Afghan youth can become valuable members of the workforce, drive economic development, and contribute to a prosperous future for both the country and the people."
Despite recent progress in the sector, the country faces significant challenges in the sector. Workers in the formal sector account for about 20 percent of an estimated total workforce of seven million – about 1.5 million. Data from several studies suggest that there is a growing demand for skilled workers.  In addition, employers highlight the need for more training for their current and future workers in some specific areas. In particular, businesses have indicated that their workers need more training in general skills so that they can be used flexibly. They also need to develop their literacy and language skills, as well as their management, administrative, marketing and sales abilities.
Mr. Saum complimented both the Ministry of Finance and Ministry of Education for continuing to give priority to skills development and job creation. "If past achievements are an indication, then this new support working in tandem with other projects, will continue to be at the forefront in building a skilled workforce," he noted.
By the end of ASDP II in June 2018, the project aims to achieve the following:
· Over 18,000 students from project-supported institutions to obtain certification from internationally recognized institutions/agencies.
· Around 10 percent of graduates from project- supported institutions to be employed within six months of graduation.
· Graduates from project-supported institutions to see their earnings rise by at least 15 percent.  
· At least 14 schools from the existing 3 to demonstrate good practices in terms of (a) increasing the market relevance of skills acquired by students, (b) increased industry participation in school governance and management, and (c) improvement in infrastructure (both hard and soft) for skills delivery.
· Students' learning outcomes to improve to 7 on a scale of 1-10.
The World Bank administers the ARTF on behalf of donors. The ARTF is a partnership between the international community and the Afghan government to improve the effectiveness of the reconstruction effort. Since early 2002, a total of 33 donors have contributed over US$6 billion to the fund, making ARTF the largest contributor to the Afghan budget -for both operating costs and development programs. ARTF's support for national priority programs, for operating costs of government operations, and for the policy reform agenda is contributing to the achievement of the Afghanistan National Development Strategy goals. The ARTF Management Committee consists of representatives from Ministry of Finance, Asian Development Bank (ADB), Islamic Development Bank (IsDB), United Nations Development Program (UNDP) and the World Bank.
The International Development Association (IDA) is the World Bank's fund for the poorest. Established in 1960, IDA aims to reduce poverty by providing loans (called "credits") and grants for programs that boost economic growth, reduce inequalities, and improve people's living conditions.
---
---
Related Articles
The Ministry of Agriculture, Irrigation and Livestock of Afghanistan (MAIL) and United States Agency for International Development (USAID) signed agreements
Herat Governor Mohammad Asif Rahimi laid the foundation stone for three major facilities in the industrial park of the province.
Around 170 women completed their training in English, computer skills and food processing for small businesses on March 8th. With