Afghanistan's 2017 budget ranked 2nd most transparent in the region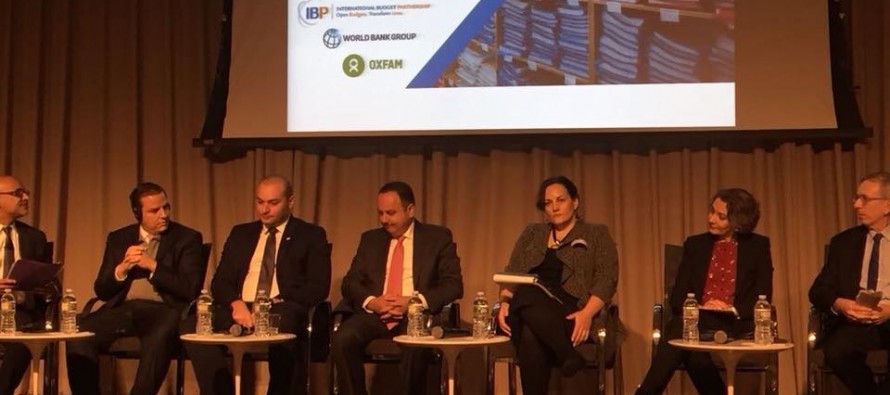 Afghanistan's 2017 budget received a score of 49 out of 100 in the Open Budget Index survey, making it the second most transparent in the region.
The Open Budget Index survey assesses the availability of eight key budget documents in each of the 115 countries evaluated, and considers the comprehensiveness of data in these documents. It also examines the extent of effective oversight provided by legislatures, the independent fiscal institutions and the supreme audit institutions, and the opportunities available to the public to participate in national budget processes.
Addressing a panel of international finance ministers at the World Bank headquarters in Washington, D.C. , Afghan Finance Minister Eklil Hakimi said the fiscal and anti-corruption reforms that have taken place over the past three years, which have allowed for increased transparency and accountability within the government.
He added that President Ghani's initiative, the National Procurement Authority, makes the procurement process fully transparent and makes all contracts available to public online.
He also regarded the Afghanistan National Strategy for Anti-Corruption as being a key factor in bringing reforms and taking measures for engaging citizens.
Speaking about the 2018 national budget, Hakimi said it is Afghanistan's "first-ever fully transparent national budget" that following international standards.
Deputy Minister of Finance Khalid Payenda said the government actively engaged with the civil society and the public to formulate the national budget.
---
---
Related Articles
President Ashraf Ghani on his first day of official 4-day visit to China met with his Chinese counterpart Xi Jinping
South-western Nimruz province is suffering from water shortage, despite the plentiful Helmand River running through the region. Residents have called
The Afghan government signed a contract on the establishment of the Real Time Data Management System that will ensure transparency