Afghanistan's 3rd Social Media Summit kicks off in Kabul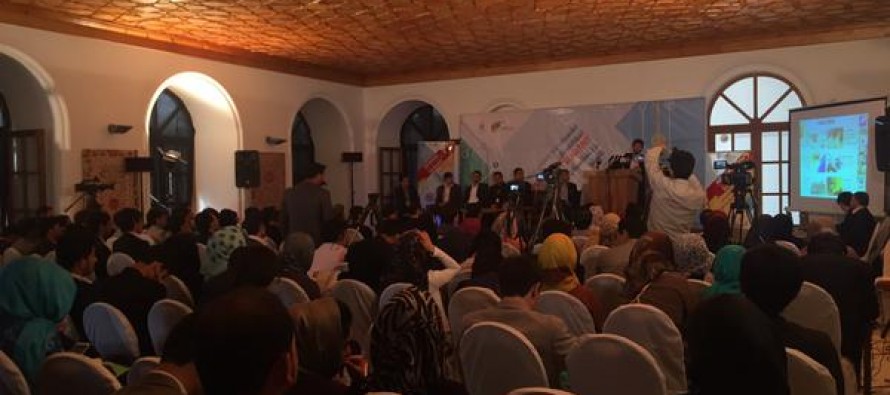 The Afghan Social Media Summit 2015 (ASMS2015), which is the third summit on social media, is being held in Kabul's Bagh-e-Babur from October 18-20.
Over 1,000 participants and speakers from all over Afghanistan and abroad gather for the 3-day national event with the goal to connect and grow the burgeoning Afghan social media community.
ASMS2015 is organized by Impassion Afghanistan with the support of the U.S. Embassy and media partners, including Pajhwok Afghan News. #ASMS2015 is organized by Impassion Afghanistan, the country's first digital media agency. Impassion Afghanistan, an Afghan company, was founded to help world-changing organizations increase impact through social media and mobile technology.
For the first time, Impassion Afghanistan will bring the Afghan Social Media Awards – this will be a glittering award ceremony of the results of online public voting of the very best social media contributions from individuals, companies, government departments and the media.
The Afghan public will nominate their favorite social media users, campaigns, companies, TV stations, civil society organization and many more. Then the public will vote. Impassion Afghanistan and an invited Afghan and international jury will ensure that the whole process is fair and transparent.
---
---
Related Articles
On Thursday June 2nd, The Founder Institute will host a networking event where aspiring entrepreneurs can mingle with seasoned business
Agriculture department officials in Herat has reported that a water canal has been established in Herat province. The 9-km canal
The trade volume between Afghanistan and India has reached over one billion dollars, showing a 43% increase. This was stated