Afghanistan's agriculture system to be modernized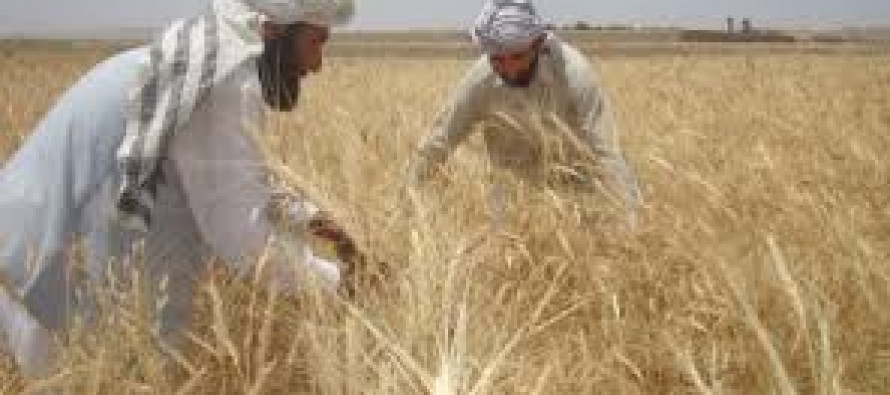 Officials of the Agriculture and Livestock buy daily cialis Ministry believe that the traditional methods of agriculture would change once the capacity of the officials and farmers is strengthened.
The Agriculture and Higher Education Ministers signed an agreement through which the agriculture system of canadian viagra Afghanistan would become modernized, which will have a positive impact on agricultural products.
Agriculture Minister Mohammad Asif Rahimi said the Higher Education Ministry would improve the Agriculture Ministry's officials' capacity through technical and scientific trainings, as per the agreement.
He added vacant lands have canada no prescription viagra been dedicated in all provinces for agricultural and education activities and training of staff, students and farmers by agriculture specialists.
In the meantime, Higher Education Minister Ubaidullah Ubaid said his Ministry was committed to cooperate and assist with the growth of agriculture in the country.
"The agreement is valid for five years, which would be extended. Our cooperation will stay with the Agriculture Ministry in the areas of scientific research, apprenticeship for students who are about to graduate, scholarships for teachers and students, and consultation using the capacity and expertise of our teachers," said Ubaid.
According to officials, the Agriculture Ministry has also signed agreements with four American universities on providing trainings in Kabul, Nangarhar, Balkh, Herat, Samangan and Kapisa.
Meanwhile, a number of economic pundits criticized the government for failing to take necessary measures towards improving the agriculture sector despite the influx of billions of dollars in aid in the past 13 years. They regarded the agriculture sector as a key sector in achieving economic self-sufficiency.
---
---
Related Articles
The Afghanistan Investment Support Agency (AISA) launched a new initiative called Invest in Afghanistan today in Kabul in presence of
The Afghan Chamber of Commerce and Industries (ACCI) urged the government to check on the import of sub-standard goods that
Article was originally published on the World Bank Blog. Author: Shubham Chaudhuri Today, the World Bank Group released the first