Afghanistan's central bank sells US dollars to Afghan money exchangers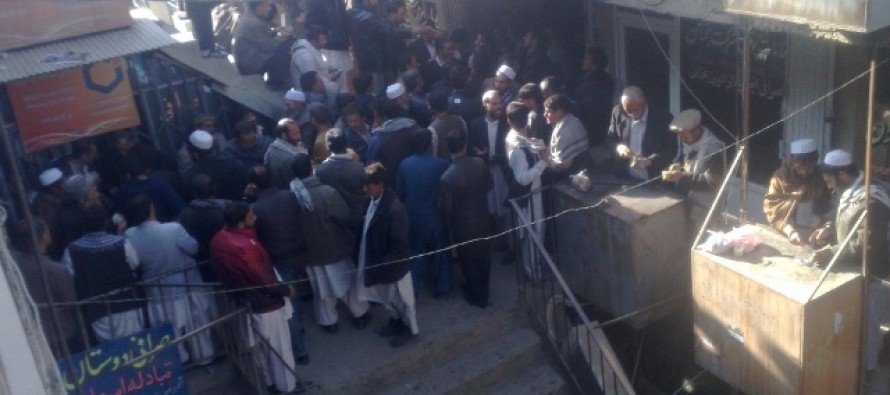 Afghanistan's Central Bank, Da Afghanistan Bank (DAB), sold USD 27,500,000 to Afghan money exchangers on 09 March 2013, reported Sarai Shahzada.
The dollar was sold at a rate of between 53.80 and 53.83.
Sarai Shahzada is Afghanistan's largest and historical financial and trading market.
Located in the heart of the Kabul City, Sarai Shahzada serves as the main ground for daily businesses of many Afghan bankers, goldsmiths and precious stone sellers.
The market was founded by late Abdul Aziz Shahzada in 1935.
---
---
Related Articles
Afghan Ministry of Commerce and Industries have reported a 32% increase in the country's exports. Addressing a press conference, Acting
India is set to sign an agreement with Iran on transporting goods to Afghanistan and to invest over USD 100mn
A new four-story building for the Afghanistan Chamber of Commerce and Industries was inaugurated in southern Kandahar province on Thursday.