Afghanistan's Dairy Production Declining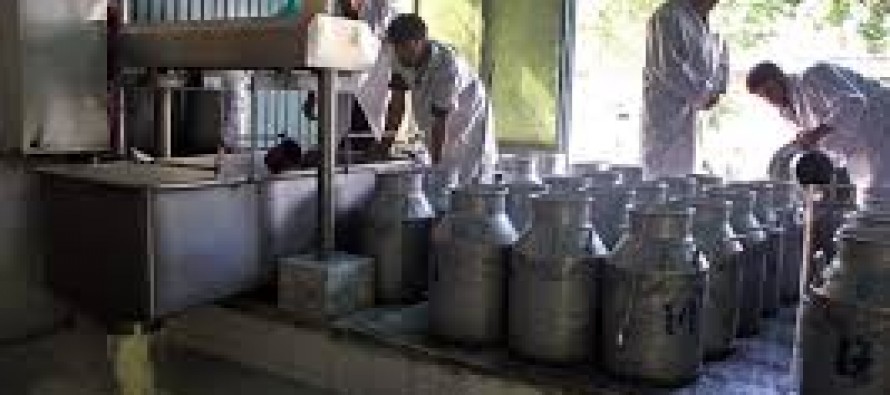 Despite its history of livestock, Afghanistan's dairy production is reducing day by day.
Lack of necessary possibilities and attention from the agriculture sector authorities are the main reasons for the cutback in dairy production, according to the dairy producers and suppliers.
The producers say that they lack proper and standard machinery and packing device in order to be able to compete with the neighboring countries.
"People prefer to buy imported dairy products, although the quality and price of domestic products are better than the foreign products," says head of a dairy firm Sayed Noorudin.
"We choose not to consume domestic dairy products due to hygienic concerns. If they are produced hygienically, then we don't mind purchasing Afghan dairy products," says a Kabul resident.
Officials of the Ministry of Agriculture and Livestock are aware of the problem and said that they had new plans for growth and development of domestic dairy products.
According to Majeed Qarar Spokesperson to the Ministry of Agriculture and Livestock, "Ministry of Agriculture has until now established 250 milk collection centers which are linked with the centers for milk processing. The management is done by cooperatives and farmers and the benefits go directly to the farmers. We assist the farmers in finding market for their product. We provide technical advice and guidance in terms of access to loans and land to individuals who invest in the dairy processing sector."
Cheese, butter, yogurt and honey are important dairy products of Afghanistan that are produced in nonstandard manners in most of the provinces.
If the issue of standardization of the products is solved, dairy products may potentially become a strong sector of Afghanistan' agriculture that may prevent imported goods from flowing into the country significantly.
---
---
Related Articles
As part of a series of training measures run by Germany's program for academic mining education in Afghanistan (AMEA), 14
India and Afghanistan have historical and cultural linkages since centuries and the same gets reflected in the cuisines of the
In the approaching twilight of the US war in Afghanistan, Taliban are showing their good side and intending to provide