Afghanistan's dried and fresh fruits export to reach 55,000 tons this year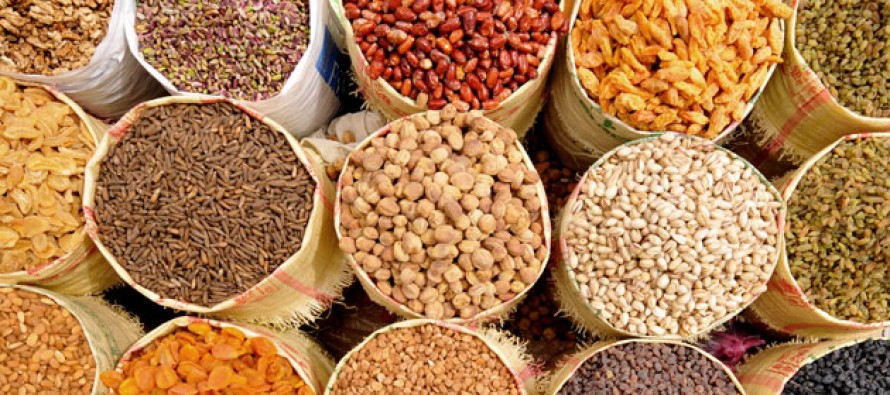 Export Promotion Agency of Afghanistan (EPAA) predicts a 15,000 ton increase in export of dried and fresh fruits.
Head of the dried and fresh fruits department of EPAA, Mohammad Mustafa Hashemi, said Afghanistan failed to export the set target of 50,000 tons of fruits last year due to political crisis mainly caused by the election impasse. Afghanistan exported only 40,000 tons of fruits at a total cost of USD 168mn during the last fiscal year.
This year, Afghanistan is expected to export 25,000 tons of fresh fruits and 30,000 tons of dried fruits to the international market.
Hashemi links the boost to export to better climate conditions, availability of cold storages and improvement in packaging and marketing of the products.
He added 1,100 cold storages are currently operating in various provinces of Afghanistan and have been a great asset in increase of exports.
According to Hashemi, Afghanistan's dried and fresh fruits are mostly exported to Pakistan, India, the United Arab Emirates, Central Asia, Russia, Holland and Germany.
Grapes, melons, pomegranates, apples and cherries are the most popular fresh fruits of Afghanistan; and pistachio, almonds, raisins, pine seeds and dried berries are globally well-known dried fruits of Afghanistan.
This comes as Afghanistan is facing a major trade deficit with imports standing at USD 500mn and exports are worth USD 8mn only.
---
---
Related Articles
Residents in eastern Nangarhar have complained about prices spiral during the holy month of Ramadan–Islamic month of fasting and penitence.
A number of Kabul residents complain about the rising prices of fuel and urge the government to take measures to
Hayatuallh Dayani, the former head of Pashtanay Bank, was alleged for embezzlement of USD 26million from 2006-2008 and has now