Afghanistan's economic issues must be seriously considered- Ahmadzai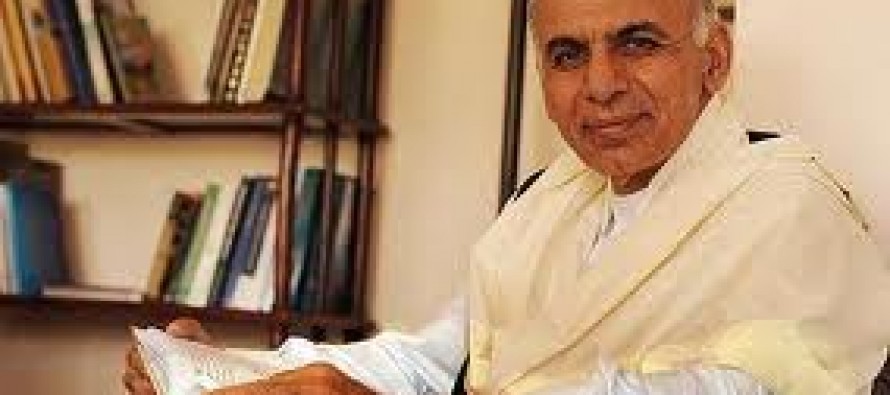 Head of the Afghan Transition Commission Ashraf Ghani Ahmadzai warned about the potential threats Afghanistan might face, if significant attention is not paid towards Afghanistan's economic and investment conditions.
He cited the rising youth population, the widespread unemployment and the lack of investment opportunities as the main challenges the government has to tackle.
Mr. Ahmadzai further expressed his concerns about the potential devaluation of the Afghan currency. According to him, Afghani is not stable, and it is likely that the currency might lose its value against foreign currencies after the international aid dries up.
"Economic problems should be seriously considered. Sixty percent of our population is below the age of 30. We are well aware that our young generation can have both a positive impact and a negative impact on the society. We need to work to save our young generation. This generation has the capability to bring a  positive change to the country."
Mr. Ahmadzai considers economic issues and unemployment more important than the security issues.
He believes the Afghan forces have shown good capabilities, and the international community has given their long-term commitment towards equipping Afghan forces.
The Afghan Transmission Commission Head called on the international community to assist with the establishment of a robust economic policy that would address the economic issues of the country.
Being a leading advocate for foreign investment, Mr. Ahmadzai proposed that the international community must first focus on creating opportunities for Afghan and foreign investors. Higher investment would consequently give rise to more job opportunities for the young generation.
Next, he highlighted the high cost of road-building in Afghanistan. According to him, the Afghan government would be unable to undertake infrastructure projects without support from the world community, if the cost remained high.
"Construction of a single road costs USD 850,000. In order to tap our natural resources, we need 40,000 kilometers of road across the country, which will cost USD 35bn. The revenue that is expected to be generated from the extraction of our mines will all be spent on the construction of these roads."
Besides the high cost, the low quality of the roads is the next concerning factor.
According to reports, most of the newly-constructed roads have been damaged due to their low quality.
---
---
Related Articles
The Afghan government completed the construction of a 200-bed hospital for coronavirus patients within 20 days in Herat province, which
The Afghan government has to account for every cent it spends but foreigners in Afghanistan have spent billions without any
Afghanistan imports $400 to $500 million worth of medicines yearly which is a major blow to the local economy. Addressing