Afghanistan's economy becoming less reliant on narcotics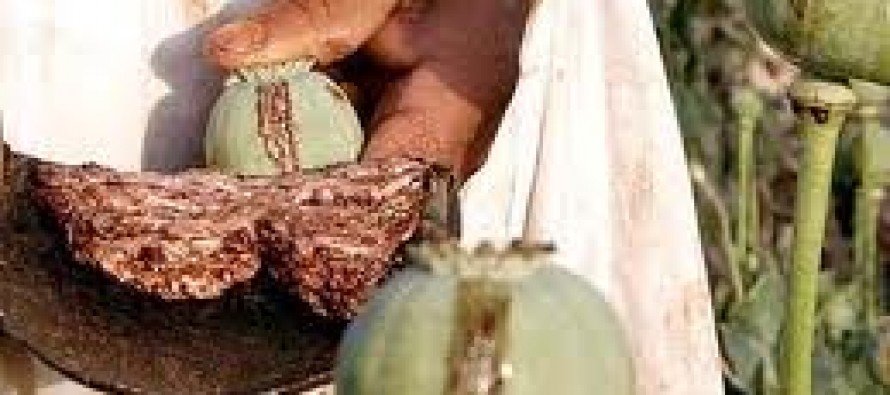 According to the United Nations Office on Drugs and Crime (UNODC), Afghan economy's reliance on opium production has declined in 2012.
In 2011, narcotics formed 15% of Afghanistan's production and exports. The figure dropped to 10% in 2012.
The UNODC has linked the decline in opium production in 2012 to the poor weather conditions and plant diseases that affected poppy crops.
Afghanistan is the world's major contributor of opium, with 90% of the drug being produced in the country.
The report by the UNODC cited lack of development projects as one of the main reasons for the production of opium in certain villages. For example, villages that cultivate opium are usually situated far from the cities and market centers and have little access to schools.
Click here for report on Afghanistan's Opium Survey 2012.
---
---
Related Articles
Afghan Finance Minister Eklil Ahmad Hakimi has arrived in Islamabad to attend the 10th Pak-Afghan Joint Economic Commission (JEC) huddle.
An irrigation scheme launched by the Japanese government has transformed Gamberi desert in eastern Nangarhar province into lush forests and
New training facilities in Kunduz city provide proper learning environment for Community Development Council (CDC) members from four north-eastern provinces