Afghanistan's exports up by 12%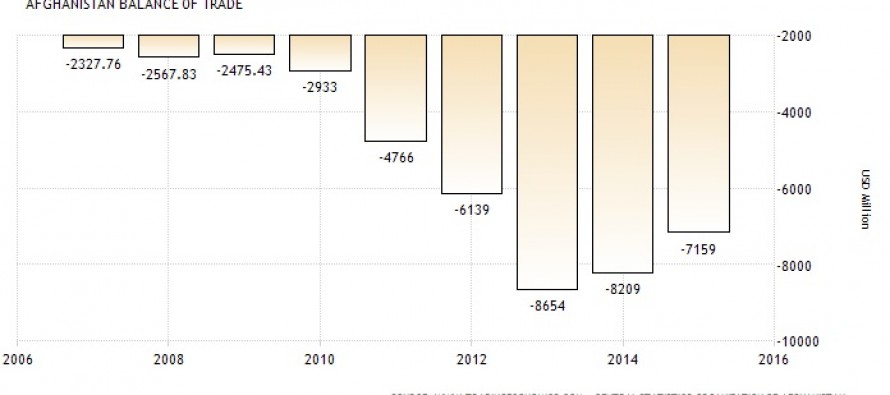 Afghan Minister of Commerce and Industries Humayon Rasa announced Afghanistan's trade deficit was gradually moving toward positive as exports have increased by 12%.
Afghanistan's trade deficit had been widening in the past decade. Afghanistan recorded a trade deficit of 7159 USD Million in 2015. Balance of Trade in Afghanistan averaged -4100.60 USD Million from 2003 until 2015, reaching an all time high of -1660.92 USD Million in 2005 and a record low of -8654.00 USD Million in 2013.
Last quarter's report creates a glimpse of hope for the Afghan economy.
According to Rasa, the National Unity Government (NUG) runs different economic programs to help boost consumer and investors confidence.
"The government and the private sector are working together to support private business for further achievement," said Rasa.
He highlighted membership of the private sector in the economic high council as another positive stride by the government.
---
---
Related Articles
Ghazni's officials said individuals affected by the war between national forces and Taliban will receive aid from the Association for
Afghan Economy Minister and Co-chairman of the Tajik-Afghan intergovernmental commission on trade and economic cooperation, Abdul Hadi Arghandiwal, met with
Afghan Ministry of Commerce & Industries (MoCI) have reported a 4% rise in Afghanistan's Qaraqul exports. With about 45,000 pieces