Afghanistan's Exports Rise By 32%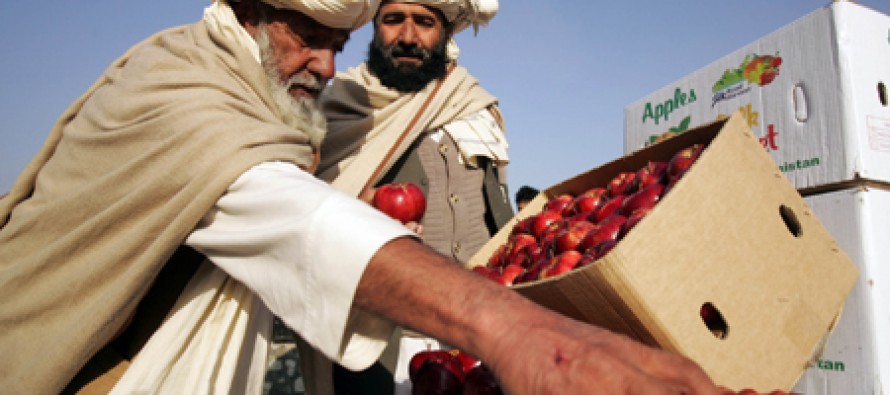 Afghan Ministry of Commerce and Industries have reported a 32% increase in the country's exports.
Addressing a press conference, Acting Minister Ajmal Hamid Abdul Rahimzai said Afghanistan's economic growth and development are the main goals of the National Unity Government (NUG) and the international community.
"The country's economic growth through strengthening of the private sector, is one of government priorities, which includes the support of local investors in order to improve the capacity of domestic products to increase exports and substitution of imports," said Rahimzai.
He cited establishment of air corridors, implementation of the National Exports Strategy, holding trade shows locally and internationally, building transit routes with China, Kazakhstan, India and Uzbekistan as the main factors behind the hike in the exports.
Rahimzai further added that 1.3 billion Afghanis will be invested in Barikaab industrial park to help boost exports and create job opportunities.
He listed establishment of industrial parks, retrieving of 128 acres of parks' lands from usurpers in Khost province and 114 acres in Kabul as the main achievements of his Ministry.
---
Related Articles
Generally a place for people who have been convicted of various crimes is named a prison; however, the prison for
Two fruit processing factories worth USD 450,000 have been established in Gardiz city of Sayed Karam district in eastern Paktia
The Afghan government and the German KfW Development Bank signed a financial agreement on Thursday. As per the agreement Germany