Afghanistan's financial intelligence unit signs MOU on exchange of information with Interior Affairs Ministry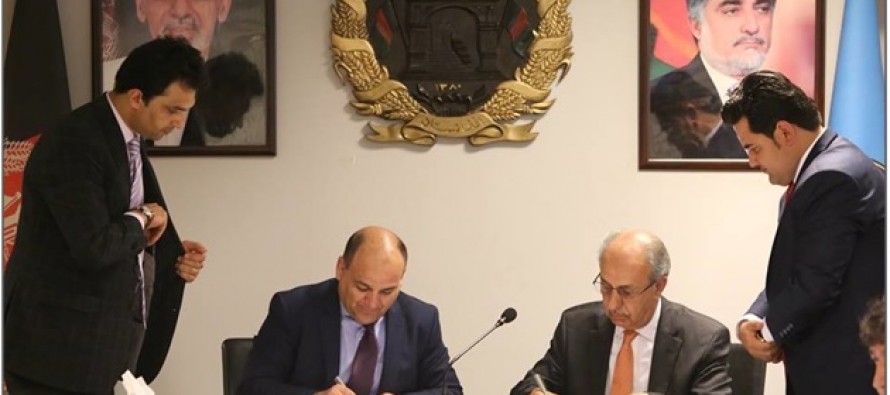 By:          Nesar Yosufzai, Certified Financial Crimes Specialist
As money laundering and terrorist financing risk is an evolving trend, therefore effective combating abilities, including close coordination and cooperation among the relevant stakeholders is essential. The Financial Action Task Force also recommends that supervisory bodies, law enforcement agencies, financial intelligence unit, and other competent authorities, including policymakers of the countries, should have sound policies, procedures or any other mechanism to cooperate, coordinate, and exchange the information with each other domestically. Financial Transactions and Reports Analysis Center of Afghanistan (the financial intelligence unit) has the legal mandate to collect the suspicious transaction reports, conduct operational and strategic analysis and disseminate the dossier (s) to the relevant law enforcement agency, including the Attorney General's Office.
The center had been exchanging information with a number of enforcement bodies within the Ministry of Interior Affairs (Police) since establishment. Due to the amendments of the AML/CFT legislation, risk and context of the country, and in order to provide value-added operational and strategic analytical products, and support the criminal justice system; Financial Intelligence Unit (FIU) initiated the process to include the following bodies of the Ministry of Interior Affairs into the domestic cooperation leading to the combating abilities against the money laundering and terrorist financing;
–       Major Crime Task Force;
–       Counter Terrorism Department;
–       Sensitive Investigation Unit;
–       Counter Narcotics Police;
–       Intelligence Department;
–       Criminal Investigation Department;
–       Interpol Department;
–       Border Police including Immigration;
–       Passport Department;
–       Vehicle Registration Department;
–       Population Registration Department; and
–       Provincial Police HQs.
The exchange of information within the network listed above will significantly impact the process of detection, investigation, and even prosecution of financial crimes. This model of domestic cooperation is unique and largely comprehensive looking to every aspect of the available sources of information to provide value-added products. In addition to the exchange of information, the center will also provide technical and coaching support in regard to the financial crimes investigation to the relevant department of the Ministry of Interior Affairs.
Dated 26 March 2018, Ministry of Interior Affairs signed the Memorandum of Understanding with the Financial Intelligence Unit of Da Afghanistan Bank (Central Bank) on exchange of information.
---
---
Related Articles
Russia's inflation is estimated to hit about 11.4% in 2014, as rouble continues to plunge. Consumer prices rose 2.6% in
The Afghan Ministry of Commerce and Industry said in a statement on Wednesday that China's shipment of goods arrived in
Da Afghanistan Breshan Sherkat (DABS), Afghanistan's national utility company, officially inaugurated the construction work of a 220/20KV substation in the