Afghanistan's first ever grape festival held in Herat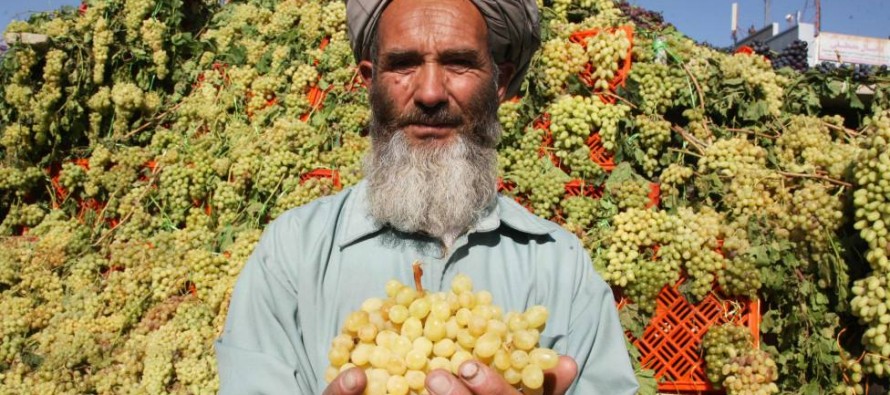 Herat, known as being the home for over 70 different kinds of grapes, hosted Afghanistan's first ever grape festival.
The festival was held to provide an opportunity for https://wadsam.com/shop/united-pharmacy-canada/ orchard owners to display their products and encourage customers to buy their products and to create an atmosphere of peace for the residents.
While Herat offers the suitable weather and water condition for grape production, the farmers complained about the lack of cold storage facilities.
Farmers canada viagra no prescription also urged the government to assist with provision of fertilizers and better water resources during water shortage seasons to enhance grape production in the province.
In the meantime, residents of Herat and cultural educators welcomed the exhibition and found buy levitra in dania it to be a great stride towards promoting Afghan products.
"Herat's local products are in dire need of marketing and such exhibitions are highly valuable for our producers," said Feriadoon Azhand, one of the province's cultural educators.
According to figures from Herat's agriculture department, about 8,000 hectares of land in the province grew grapes, of which almost 100,000 tons of grapes were cultivated.
A total of 1,500 kg of grapes cialis blood thinner were displayed at the festival. According to Herat's municipality, the displayed grapes would be distributed among prisoners and orphans in child care centers.
This year, about 45% of Herat's grapes were processed into raisins and the remaining of the fruit was sold as fresh fruit in the market.
---
---
Related Articles
This year's Access to Finance Exhibition attracted more than 3,500 members of the Afghan business community to showcase their businesses.
PAN-The Indian cabinet on Thursday approved revised cost estimates of Rs1457.56 crore (over $111 million) for the completion of a
The Afghan government and the German KfW Development Bank signed a financial agreement on Thursday. As per the agreement Germany