Afghanistan's first online real estate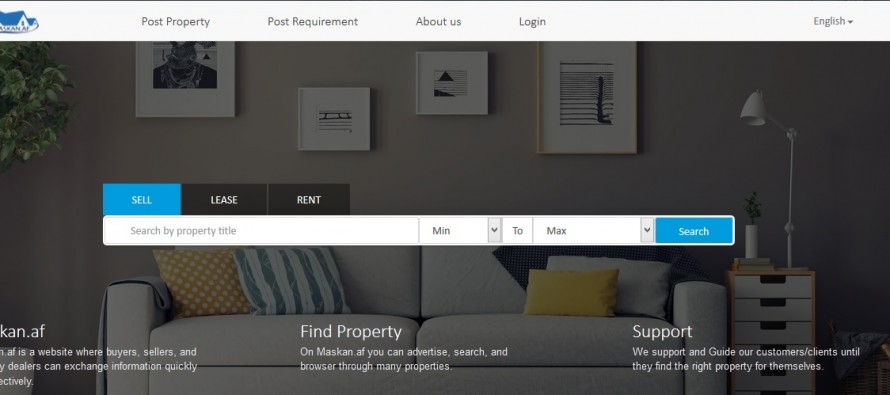 Maskan.af is Afghanistan's first online real estate that is designed to help property buyers and sellers  and property dealers to exchange information and promote their properties in a quick and efficient manner.
Hamayoon Qaderi is the man behind this initiative who came up with the idea in 2014.
"In 2014, I wanted to find a house for my family. It took me months and cost me a huge sum of money until I found the right property. I said to myself that thousands of other Afghans must be facing the same problem as I did. I came up with the real estate website to help my people who are looking to either sell or buy or rent a propoerty," said Qaderi.
The portal was established in 2015 and was officially launched in January of 2016.
According to Mr. Qaderi, the website receives 500,000 monthly visitors and is one of the most searched websites in Afghanistan.
Maskan.af is supported by the Ministry of Communication and Information Technology and the World Bank.
---
---
Related Articles
Afghanistan has signed contracts for two blocks of oil in Sandquli and Mazar-e-Sharif with an international oil and gas exploration
Kabul, a city of 5 million people, has one of the world's worst traffic. Commuting in Kabul is always a
In an attempt to control oil prices in Afghanistan, the Ministry of Commerce and Industries signed a contract on fuel