Afghanistan's first 'Silk Road' train to arrive on Sep 9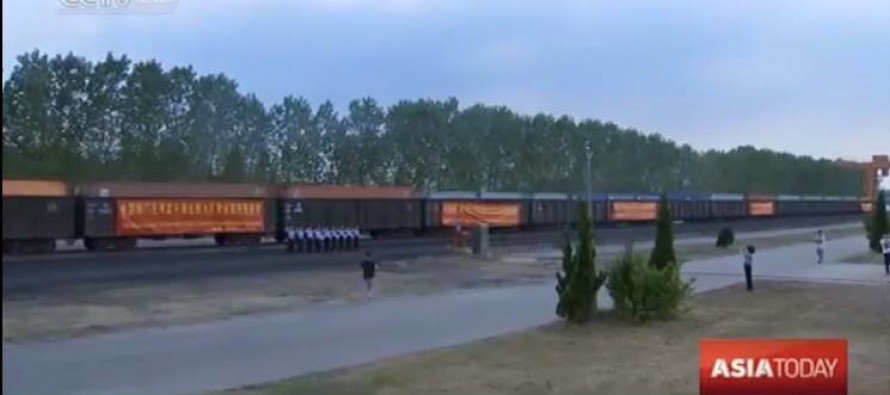 The first cargo train from China is set to reach Afghanistan on September 9 after a 15-day journey.
The train left China's eastern city of Nanton on August 25 and headed to Hairaton, a town and a port in the north of Balkh province of Afghanistan bordering with Uzbekistan. Passing through Termez, a city in Uzbekistan, the train will enter Afghanistan after crossing the Friendship Bridge between Uzbekistan and Afghanistan on the Amu Darya River.
The cargo train manifests China's intent to consolidate ties with Afghanistan in a post-NATO scenario.
The decision to run a cargo train secures the One Belt One Road (OBOR) initiative of China long the ancient Silk Road, linking Asia with Europe.
"China is ultimately keen to see a political settlement [in Afghanistan], though we know that this is very hard to achieve because different countries are pursuing different interests… what China can do at this stage is to understand the ground realities," the Hindu quotes Hu Shisheng, a director at the China Institutes of Contemporary International Relations.
---
---
Related Articles
The Afghan government invited bidders to submit their bids for purchase of the New Kabul Bank. The announcement was made
Postponed due to security concerns, the construction of a ring road through western Badghis province has restarted after five-years. According
Water storage is going to be established in Surkhak Cheshma village of Khuram Sarbagh district in Samangan province that will