Afghanistan's Fourth Air Corridor Inaugurated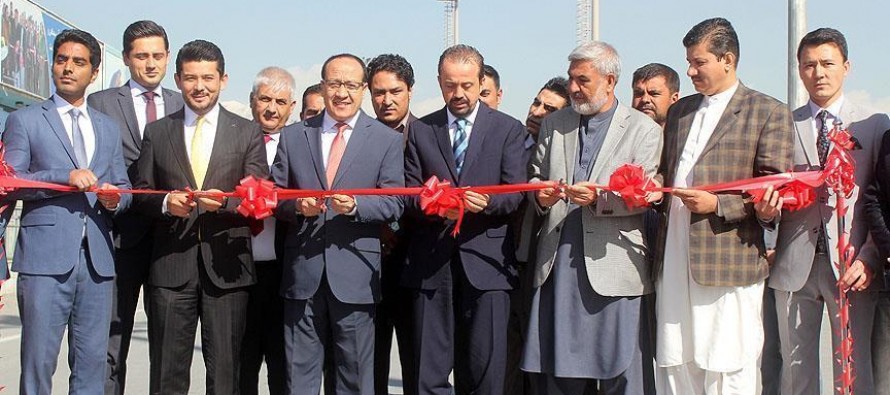 The Afghan-Turkey air corridor opened on Tuesday during a special ceremony in the presence of government officials, Turkish ambassador, officials of Afghanistan Chamber of Commerce and Industries (ACCI) and a number of traders.
Afghanistan has two air corridors with India and one with Kazakhstan. 
Leaving Kabul with 15 tons of products on Tuesday, the first Turkey-bound cargo marked opening of the fourth air corridor for Afghanistan. 
The 15 tons of products included  carpets, handicrafts, dried fruit and medical plants. 
Oğuzhan Ertuğrul, the Turkish envoy to Kabul, said: "We are here today to inaugurate Afghanistan-Turkey air corridor, Turkey is a strong supporter of Afghanistan."
Addressing the inaugural ceremony, Afghan Commerce Minister Humayon Rasa said exports from Afghanistan to Turkey would increase soon after signing a trilateral agreement between Afghanistan, Turkey and Iran in near future. 
ACCI Operating Chief Atiqullah Nasrat said the air corridor between Afghanistan and Turkey had the capacity of transporting 15 tons of goods per flight. 
He added Afghan products make it to European countries through Turkey.
Ertuğrul said trade volume between the two countries reached $108 million last year and efforts were being made to double the amount next year.
Afghanistan's next air corridor is going to be with Saudi Arabia. 
Facing a trade deficit for years. Afghan government has stepped up efforts to increase its exports. 
As per latest statistics, Afghanistan's exports increased from $7.2 billion to $8.4 billion in 2016.
---
---
Related Articles
According to the Pajhwok Afghan News, two schools reopened in the Panjwai district of southern Kandahar province. The schools were
Afghans have started war against Pakistan on social media by campaigning to boycott their products and currency. This comes after
The United States Agency for International Development (USAID) has executed the Food Zone Program in Kandahar which provides alternatives to