Afghanistan's major dam project remains under onslaughts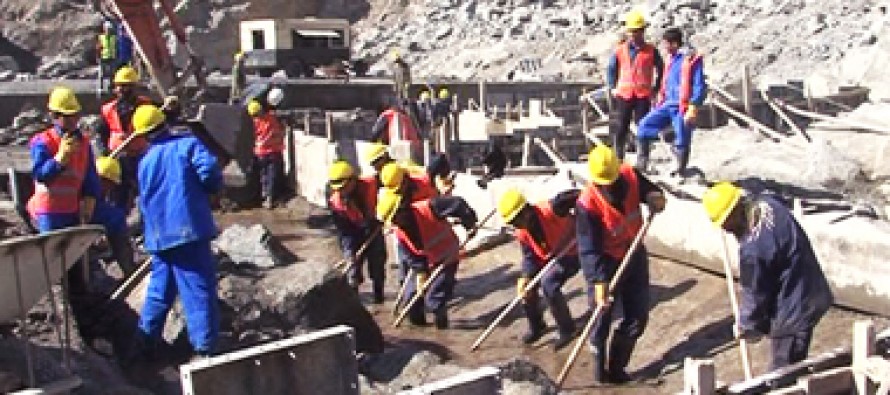 Afghanistan's major Shah and Aros dam in the Shakardarah District of Kabul province was under heavy rocket shelling for three consecutive nights.
As a result, work on the project has been halted, causing further delay to the completion of the project.
"Though the attacks have not left any casualties, they have psychologically affected our workers who are now hesitant to work on the site," said Shujauddin Ziaee, Deputy Minister at the Ministry of Energy and Water.
The Shah and Aros dam has the capacity to produce about 2MW of electricity and to irrigate more than 3,000 hectares of land in the district.
The Ministry of Water and Energy has sought a thorough investigation and asked the policy to stop the attackers, whose identities still remain unknown.
"We have taken stringent security measures and are closely following the ongoing situation, but the threats are not at a level where the workers will have to stop working," said Dr. Najib Danish, the Deputy Spokesman of the Ministry of Interior.
The Shah and Aros dam was initially postponed due to budget problems. However, now security threats have remained a challenge. A number of political pundits and residents have accused Iran and Pakistan of impeding such infrastructure projects in the country.
---
---
Related Articles
Key ministers, deputy ministers and heads of government departments attended a workshop on Capacity Building for Results Facility (CBR) on
By Mariana Mazzucato The conventional view in mainstream economics today is that governments have little capacity to spark innovation. The
Organized by Colombian-American artist Yazmany Arboleda, 10,000 pink balloons were handed out to a number of residents of Kabul city,