Afghanistan's mining law draft to be ready by year-end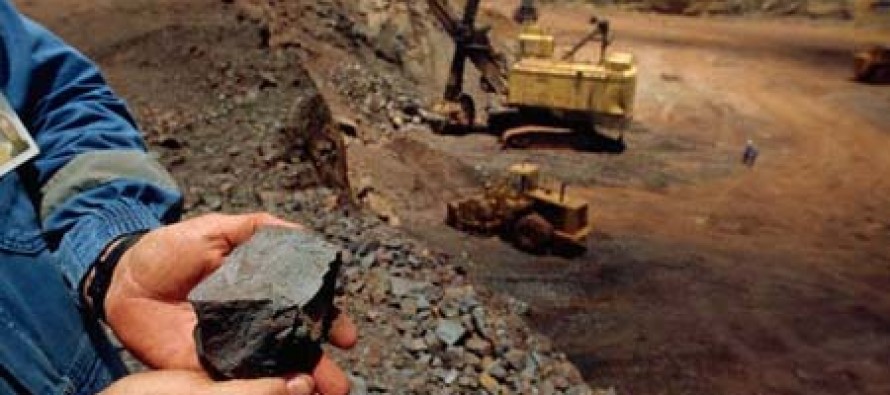 The Ministry of Mines and Petroleum announced on Monday that the mining law draft was being prepared and would be submitted to the parliament by the end of this year.
The mining law will serve as the legal basis for mining and for better utilization of Afghanistan's mineral resources.
Last month, Mines Minister Dr. Daud Saba held a meeting with his Ministry officials to highlight the problems in the new minerals law and confer on the requirements for the amendment of the law. He pledged reviewing the law and asked experts to share their suggestions with his ministry.
Meanwhile, Mohayaddin Noori, spokesperson of the Ministry, said areas where illegal extraction of mines is carried out would be identified and submitted to security organs.
Afghanistan is endowed with minerals that are estimated to be worth trillion dollars. The mineral sector is deemed as the beacon of hope for Afghanistan's crippled economy that is mostly reliable on foreign aid for survival.
A strong regulatory framework is vital to be put in place in order to ensure that exploitation of natural riches do not result in insecurity and corruption. The mining law will serve as the foundation for this framework to avoid resource curse.
In a survey by Global Witness last year, four key areas were identified in the mining law that need to be strengthened: security, bidding processes, beneficial ownership and the publication of contracts.
With regards to the publication of contracts, Mines Minister Dr. Daud Shah Saba is committed to publishing all mining contracts online. Last month, the Ministry published 17 mining contracts in a bid to ensure transparency in the contracts and to allow the general public to have access to information on the nation's natural resources.
---
---
Related Articles
Officials of the Oil and Gas Enterprise of Afghanistan's Ministry of Commerce and Industries said that a number of Afghan
Iran's Deputy Foreign Minister for Political Affairs Sayed Abbas Araqchi is expected to officially visit Kabul in the next two
Taliban officials have announced the launch of the "Work for Wheat" program, which aims to prevent a possible food crisis,