Afghanistan's Movable Collateral Registry ranks first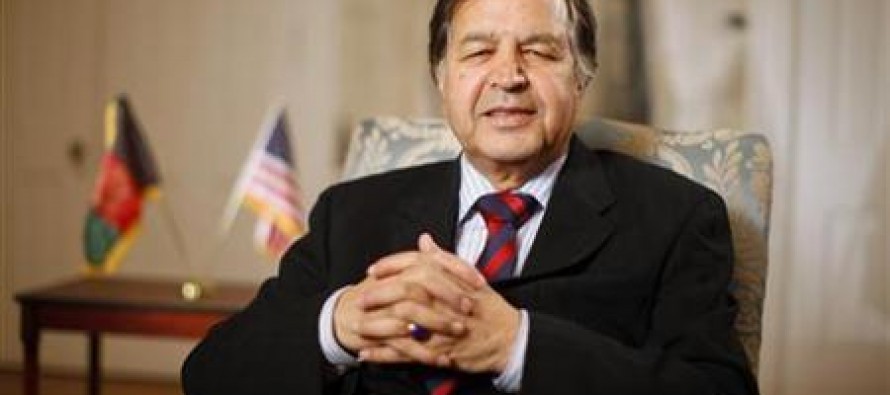 Afghanistan's new, fully electronic Collateral Registry has been ranked first by the World Bank among other Middle Eastern and North African nations for fulfilling all the requirements and meeting international standards.
A secured transaction is a credit transaction in which the borrower pledges assets as collateral. The collateral pledged can be immovable property such as land and real estate or movable property such as equipment, inventory, machinery, accounts receivables and any other tangible or intangible movable asset where value can be determined. In economies in transition, Small and Medium Enterprises (SMEs) account for the largest portion of the private sector and the most significant source of jobs creation.
In Afghanistan, SMEs are the main driver for the country's economic development. With greater access to credit, these companies gain the opportunity to invest and expand, increase their sales, broaden their customer base and increase their income. Research demonstrates that legal and institutional framework that stimulates the use of the movable assets as collateral leads to the increase of the access to finance for SMEs. Reforms to increase the efficiency of collateral laws and registries can have an immediate, positive and far-reaching impact on increasing levels of domestic investment flows and thus improve access to private credit for Micro, Small and Medium-Sized Enterprises (MSMEs) in Afghanistan.
In June 2009, Afghanistan made a significant step towards the creation of the effective legal framework for secured transactions when the Law on Secured Transactions in Movable Property was adopted. The Law, which generally conforms to the best practice, establishes a new and progressive legal framework that will stimulate the use of the movable assets as collateral by local financial institutions. Conforming to international best practice, a new, fully electronic Collateral Registry was established in Da Afghanistan Bank based on the Regulations adopted in 2010. The registry has all the requirements necessary to provide effective and transparent national collateral registration system.
There are two main purposes of the registry:
1- To notify third parties of the potential existence of a charge and
2- To establish the priority of a charge based on the date and time of registration.
Every bank, leasing company or other financial institution in Afghanistan who need to protect and strengthen their rights as creditors are now able to create a client account and start registering notices online. Creating a client account is easy and once the application is accepted the client can start using the system, registering notices and obtain certified search reports if needed.
As part of a cooperative effort to improve access to finance for firms and entrepreneurs in Afghanistan, Da Afghanistan Bank (DAB) is working in partnership with IFC Advisory Services in MENA (International Finance Corporation, Advisory Services in the Middle East and North Africa) to ensure sustainable development of the financial sector in the country and expand access to finance for Afghan Micro, Small and Medium-Sized Enterprises.
To that effect, DAB create conducive legal framework for secured transactions, establish a collateral registry and build the capacity of financial institutions in secured transactions to promote the use of movable properties as collateral. A modern Law on and the by-laws for secured transactions were enacted and now the Collateral Registry System is on-line and life for registration of Moveable Properties. With the legal and institutional infrastructure now in place, DAB is now focusing on building capacity and raising awareness about secured transactions among local stakeholders.
---
---
Related Articles
UNESCO expressed its deep concern with regard to the destruction of historic sites in Afghanistan. UNISCO officials declared that the
The Organization for Islamic Cooperation (OIC) has approved the proposal for the establishment of an Islamic International University in Afghanistan.
According to a recent report by the Special Inspector General for Afghanistan Reconstruction (SIGAR), Afghan Ministries are unable to manage