Afghanistan's National Priority Plan on Women's Economic Empowerment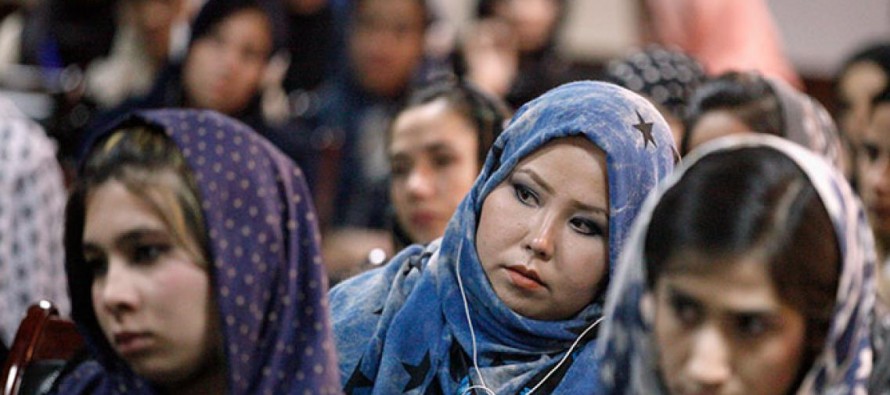 The National Unity Government (NUG) of Afghanistan officially presented the National Priority Plan on Women's Economic Empowerment buying levitra online usa to its citizens on Thursday.
The plan aims at developing women's capacity to strengthen their household economies, but also to positively impact Afghanistan's overall economic development – with female contribution.
President Ashraf Ghani and Chief Executive Officer (CEO), Abdullah Abdullah as well as various representatives of the international community attended the event.
Throughout the year 2016, the Afghan Ministry of Labor, Social Affairs, Martyrs & Disabled (MoLSAMD) drafted the National Priority Plan on Women's Economic Empowerment.  The Afghan-German Cooperation's Open Policy Advisory Fund (OPAF) supported the ministry throughout the india pharmacies levitra generic process. In more than twelve provinces, participatory workshops how get levitra canada were conducted to ensure that the opinions of governmental entities, the private sector and civil society organizations were reflected in the plan. The results of discussions with several ministries in Kabul were taken into account.
The National Priority Program on Women's Economic Empowerment focuses on two fields: On the one hand, it will offer training to women in order to enhance the skills they need to participate in the economy and provide women-owned businesses with start-up technical and financial resources. On the other hand, the program is designed to create an environment that enables economic empowerment of women. Various policy reforms will help achieving this objective.
For the implementation of the mentioned vital document there are financial commitments by the International Community as well as by the GIRoA in order to achieve the NPP-WEE main goal.
As part of Germany's cooperation with Afghanistan, the Open Policy Advisory Fund (OPAF) is financed by the German Federal Ministry for Economic Cooperation and Development (BMZ) and implemented by Deutsche Gesellschaft für Internationale Zusammenarbeit (GIZ) GmbH. OPAF provides financing for the flexible deployment of expertise that will enable Afghan institutions to carry out important reforms. In order to promote more efficient, effective and transparent governance, national and international experts support the staff of institutions and at government level in designing or improving processes, strategies and regulations, and in the provision of training.
---
---
Related Articles
The 61-km railroad that links Iran with Ghoriyan district of western Herat province would be completed until the end of
With a cost of more than 11,676,698 AFN ten projects of the National Solidarity Program of the Ministry of Rural
Mines Ministry officials said the bidding process for copper extraction in Balkhab district of Sar-e-Pul province is completed and the