Afghanistan's Prosperity Rests On Investing In Its People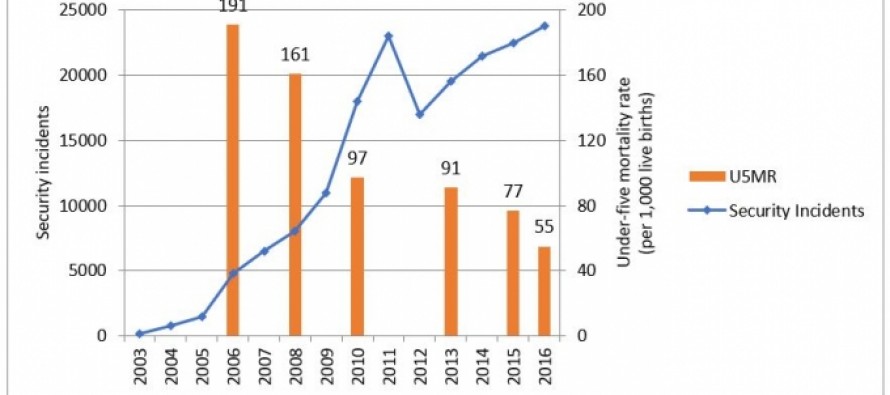 Article was originally published on the World Bank Blog.
Author: Shubham Chaudhuri
Today, the World Bank Group released the first Human Capital Index (HCI), a new global indicator to measure the extent to which human capital in each country measures up to its full potential.
The HCI is part of the World Bank Group's Human Capital Project intended to raise awareness about the critical role human capital plays in a country's long-term growth and to galvanize the country's will and resources to accelerate investments in its people as its most important asset.
Afghanistan's overall HCI indicates it fulfills only 39 percent of its full potential, conceptualized as 14 years of quality education and survival until age 60
.
As dire as this may sound, the overall HCI score places Afghanistan just around a place where it is expected given its income level—in fact, slightly higher than an average low-income country.
This in itself is notable given Afghanistan's extremely challenging security situation that has severely constrained the government's ability to provide basic social services and limited opportunities for the country to build up human capital for the past several decades.
That Afghanistan needs to invest more in its people is not news. In fact, the Government of Afghanistan, with the support of the international community, has explicitly prioritized human development among the various competing needs
.
For example, support for basic health and education has represented the largest portion of the on-budget investment project financing since the early 2000s, mainly through the International Development Association (IDA), the World Bank Group's fund that helps the world's poorest countries, and the Afghanistan Reconstruction Trust Fund (ARTF), managed by the World Bank on behalf of 34 donors.
And progress has been visible. The total number of children enrolled in primary and lower secondary school has more than doubled from around 4 million in 2003 to more than 9 million today
(see Figure 2), while the under-five mortality rate dropped dramatically from 257 per 1,000 live births in 2000 to 55 per 1,000 live births in 2016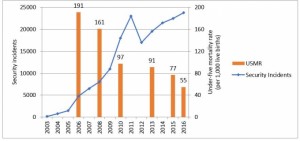 However, much more needs to be done, even while the explicit government priority to invest in human capital in recent years and the progress recorded are commendable. Greater allocation of public resources for education and health would be needed as unmet needs are substantial
.
An estimated 3.7 million children are out of school
and the learning outcomes of those in school are abysmal—a recently conducted survey by the World Bank showed that, on average, an Afghan student in the fourth grade demonstrated mastery of language and mathematics skills equivalent to only one year of schooling.
Only about half of Afghanistan's more than 18,000 schools have a building of their own to provide students with a safe environment
conducive to learning and many students lack access to textbooks.
The country also needs more female teachers to encourage girls' attendance in school.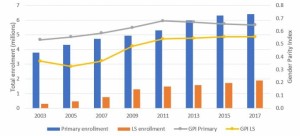 Moreover, despite significant improvements in the coverage and quality of health services, as well as a drop in infant and under-five mortality, health indicators in Afghanistan are still worse than the average for low-income countries, indicating a need to further increase access to services, especially for women.
Pockets of poor access to basic health are spread across the territory, especially in remote, rural areas.  Almost 7 percent of the population live at least two hours away from the nearest health facility by any means of transportation
.
Closing this "last-mile" gap in access would be relatively costly as it would require either building and staffing more facilities in areas of low population density or developing mobile health services.
The government budget for basic health services, at $6 per capita and almost entirely externally funded, is barely sufficient to maintain the current service level
.
Access to public services is also constrained by lack of demand because of a variety of reasons. Poor people are generally excluded from public services because they are often unable to bear the cost of accessing them (e.g., cost of transport to reach a nearby school or health facility).
In some situations, due to customary traditions, women are discouraged or outright prevented from accessing basic services, such as education and maternal care. Some of these barriers could be overcome with well-designed and targeted financial incentives as well as persistent efforts at community outreach and awareness raising.
However, poor governance is the most fundamental challenge to improving the effectiveness of investments in Afghanistan's people.
Because of widespread patronage practices in recruitment, a large number of teachers lack basic competencies to be effective in the classroom—4 out of 10 teachers lack basic reading comprehension skills expected of fourth graders and 2 out of 10 teachers cannot add double digits.
Afghanistan has invested heavily in teacher training, but this has yielded limited results in the absence of a fundamental teacher management reform
.
On health, while Afghanistan's approach to basic health delivery through contracting it out to nongovernmental organizations is innovative and has proven highly effective, including in reaching insecure areas, the performance levels of service providers vary.  The Ministry of Public Health (MoPH) needs to strengthen its capacity to steer service providers strategically and monitor their performance rigorously.
Encouragingly, the government has begun to address some of these challenges.
The latest batch of teachers is being recruited through a centralized, transparent process that limits opportunities for fraud and political interferences that have historically compromised the integrity of teacher recruitments
.
MoPH is introducing service provider contracts that link payments to verified performance
and is adopting measures to strengthen its own ability to manage service provider performance.
The government is also beginning to develop a sector-wide approach in basic education and health to better align bilateral assistance, much of which is off-budget, with on-budget resources provided by the World Bank, ARTF, and the government's own revenues.
This is expected to increase efficiency in the allocation of the scarce resources, both on-budget and off-budget, to the priority challenges in each sector.
Afghanistan needs to strengthen governance in education and health so as to be able to deliver these vital public services efficiently and equitably across the country
. Increased efficiency of social spending will become even more vital as Afghanistan aims to achieve fiscal self-sufficiency.
This requires a whole-of-government effort, as well as support from civil society, the private sector, and international partners. These efforts and investments in its population are crucial to Afghanistan's ambition for prosperity for all its people.
---
Related Articles
A new 20-km road is being built between Tirinkot, capital of Uruzgan province, and Dehrawud district. Funded by the Ministry
As the elections deadlock ended, there were glimpses of hope that Afghani currency would appreciate in value against the US
Newly appointed Education Minister Farida Mohmand presented her 100-day plan to President Ashraf Ghani. Her plans include reforms in Kankur