Afghanistan's Saffron Export Increases 14%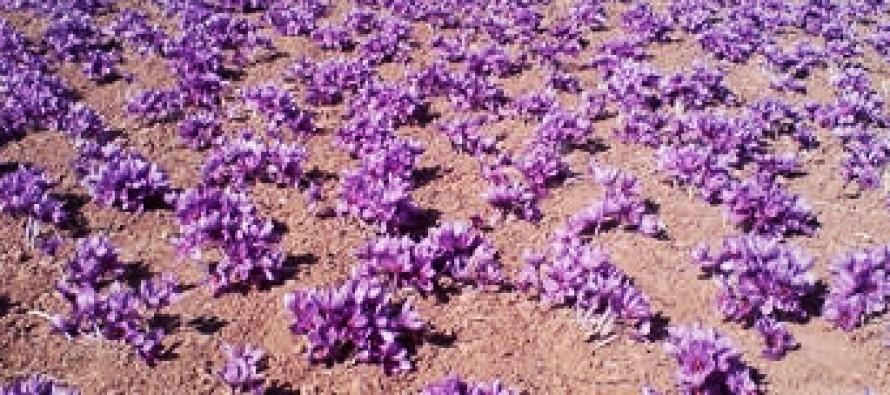 By Shahla Murtazaei-Tolo News
Saffron exports in the first nine months of 2012 increased by around 14% compared to the year before, said the Afghanistan Raisin, Fruits and Vegetable Promotion Agency on Saturday.
Around 1,600 kilograms of saffron were exported in the first nine months of 2012, which is around 200 kilograms more than the preceding year.
The Agency also said the exports of onions, potatoes, tomatoes, celery and other vegetables increased by more than 2,000 tonnes compared to the first nine months of 2011.
Most of Afghanistan's onion exports goes to neighboring Pakistan, while its potato exports are consumed in the Middle East, according to the Agency.
The increase in the exports of saffron is welcome news for Afghanistan, which has been promoting saffron as an alternative crop to opium poppy. Saffron is suited to the Afghan climate and has been adopted in Herat and Ghazni provinces.
The ministry of agriculture, irrigation and livestock plans to promote it more widely.
---
---
Related Articles
Despite grinding poverty and more than three decades of war, a New York-based artist believes 10,000 pink balloons can help
The Afghanistan Central Bank Governor Noorullah Delawari said the Kabul Bank scandal has been "resolved" with the recovery of more
Hilary Olsin-Windecker, Minister Counselor for Public Affairs at U.S. Embassy Kabul, and Mohammad Osman Babury, Deputy Minister of Higher Education