Afghanistan's second cargo flight to India takes off from Kandahar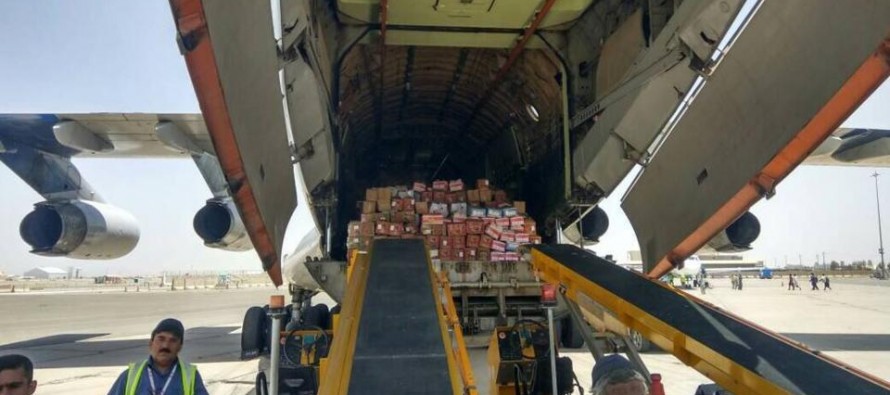 Cargo plane filled with 40 tons of dried fruits and medical plants was sent from southern Kandahar province to India on Saturday.
Addressing the inaugural ceremony, Kandahar Governor Zalmai Wesa said Afghanistan would transport grapes, pomegranates and other fresh fruits to India once the fresh fruits arrived.
Afghanistan inaugurated its direct air cargo link with India in Delhi on June 19, 2017, which carried asafetida. The cargo plane back to Kabul from Delhi transported various good, mainly pharmaceuticals and medical equipment.
The air cargo corridor between the two nations aims to enhance the annual volume of bilateral trade which presently stands at around USD 700 million.
The idea of creating air freight corridor first put forward by President Ghani during his meeting with Prime Minister Modi in September last year. The two leaders reached final agreement to set up air cargo service between the two countries when they met in Amritsar later in December.
---
---
Related Articles
The World Bank (WB) extended USD 250mn assistance to the Ministry of Rural Development and Rehabilitation for the completion of
The new Technical Teacher Training Academy (TTTA) was inaugurated in Kabul on 4 December 2013 by Asif Nang, Deputy Minister
From 8th to 11th of May, the Afghanistan Sustainable Energy Week (ASEW 2017) takes place in Kabul. The campaign, organized