Afghanistan's security accord essential for economic stability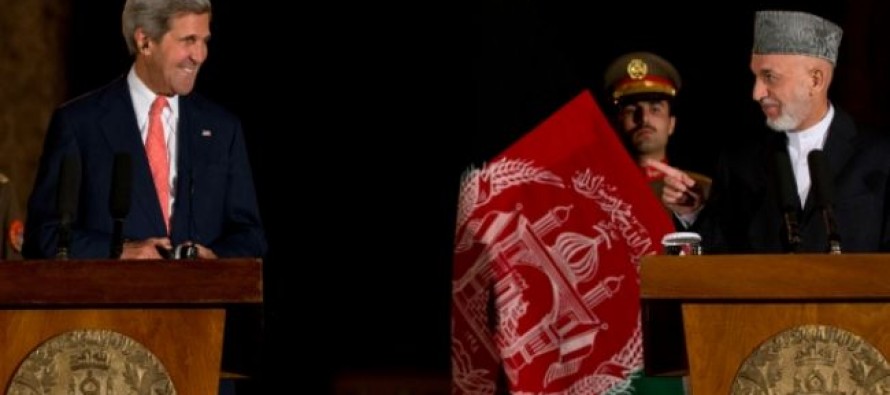 While a majority of the 2,500-member Consultative Loya Jirga agreed to the Bilateral Security Agreement text, President Hamid Karzai has refused to sign the agreement.
Karzai ended the Jirga in a rather dramatic fashion by insisting that "America cannot kill anyone in their homes." He laid out three preconditions to the US to agree upon: cease raids on Afghan homes, breakthrough in talks with the Taliban and transparent elections in April. He would not sign the agreement until after the April elections.
Meanwhile, the White House insists the deal must be signed before the end of this year to enable the US and NATO allies to plan for a potential post-2014 military presence.
If the BSA remained unsigned, the US would be left with the "zero option"–pulling all of its forces out of Afghanistan by 2014– a phenomenon  that has already haunted many investors in Afghanistan.
Apprehensions about the deteriorating security situation of Afghanistan after 2014 have resulted in capital flight.
The World Bank has predicted Afghanistan's economic growth to reach 3.5% in 2014, down sharply from 14.4% in 2012.
Endorsement of BSA that determines the size and scope of a US presence in Afghanistan after the NATO combat mission ends in December 2014 will bring peace of mind to the business community of Afghanistan. The longer the BSA is delayed, the more damage the economy of Afghanistan will face that will result in further capital flight and unemployment.
Two of the major economic sectors of Afghanistan that are hit hard by the wobbly security situation are the construction sector and the mining sector.
The Afghan Chamber of Commerce and Industries (ACCI) have also demanded early signing of the bilateral security accord to curb capital flight and ensure economic stability.
---
---
Related Articles
The defense lawyer for Sher Khan Farnood- the Chairman of Kabul Bank until late 2010- suggested that the Kabul Bank
The Government of Japan will provide a total amount of USD3,500,000 of assistance to Afghanistan through United Nations Office on
According to Sarai Shahzada, the central bank of Afghanistan (Da Afghanistan Bank-DAB) sold USD 21mn to Afghan money exchangers on